By From The Pubic of Wechat |
15
March 2023 |
0
Comments
Review of Mould King 26004 Motor Great Ball Contraption Marble Run Building Blocks on 15th Mar.2023
▼Finishing pictures show:

Official packaging:

▼Side open the box, no more self-sealing bags, replaced by ordinary disposable plastic bags.
Standard electric version, and a bag of small balls (9) .

▼ An instruction manual (with step-by-step sub-packages), no stickers.
A total of 64 pages, 123 steps.

▼After opening the plastic bag, the small package of parts has to be opened again.

Once again, how to identify "gobricks", you will find a number on the back of the parts, for example, my 6 * 8 board number is 524, you can open gobricks.cn, enter 524 in the brick parts, can find the corresponding parts, that is "gobricks".​​​​​​​
▼Open spell. The entire core is a very long drive shaft.
Battery box to provide their own six AAA / No. 7 batteries, no gongs knife, we have to find a small gongs knife to twist open the two gongs at the bottom of the battery box.
From a structural point of view, it is very simple, and this is the entry level, so that you can experience the fun of dribbling.​​​​​​​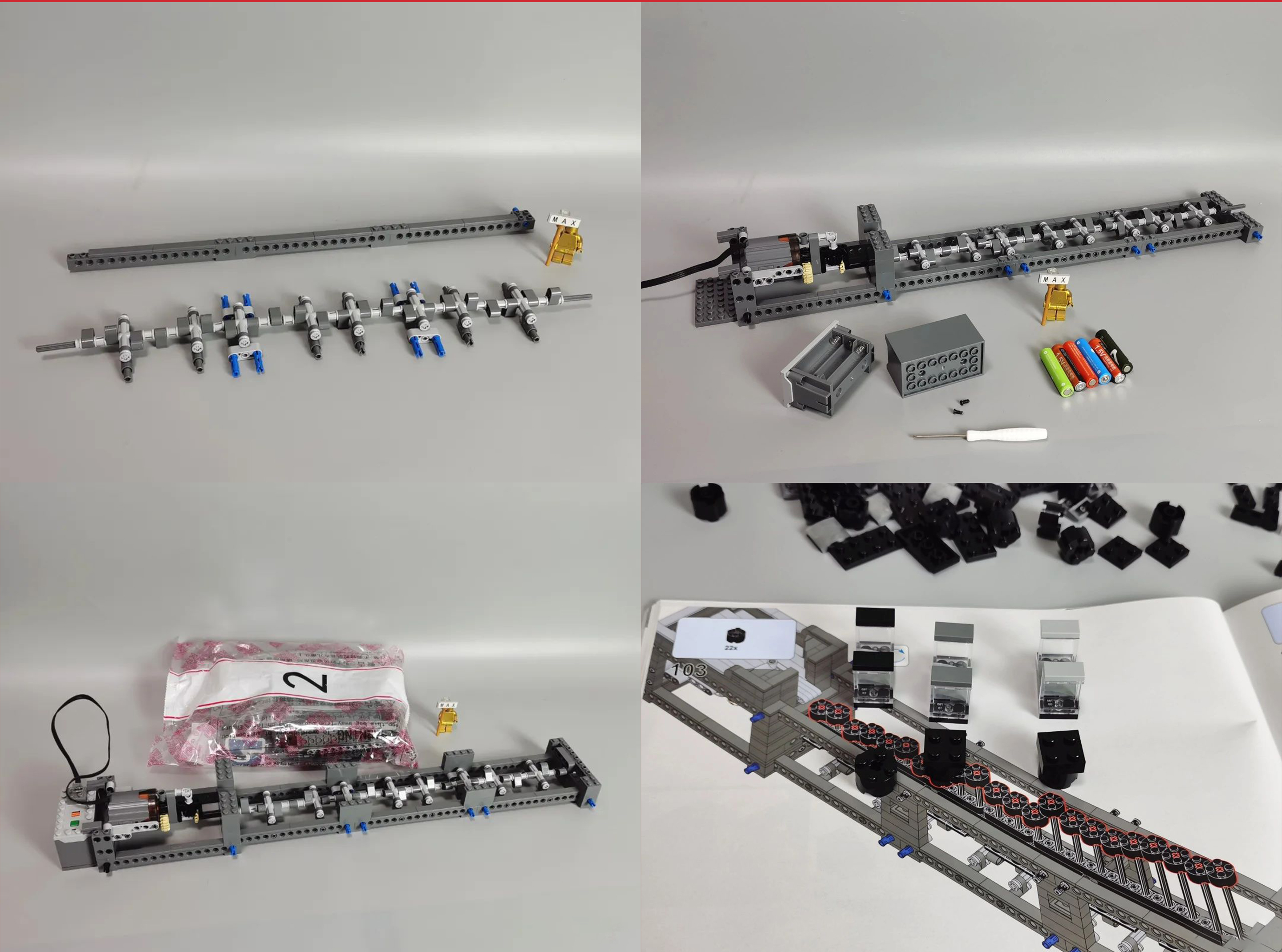 ▼ To test the smoothness first, don't worry about the bottom square-shaped pieces interfere with the back of the installation of the upper parts on the fixed angle.

103 steps to start, put together each moving part, my advice is to put the whole thing together first, then install on the crosshairs, or bad force, more difficult to put together.​​​​​​​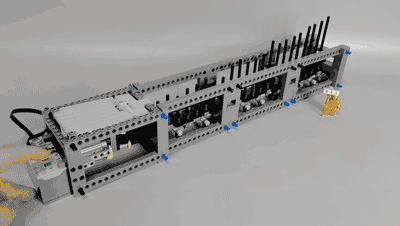 ▼Through a repetitive process of assembling, the whole product is completed. Then seal the sides and make a good box for catching the ball.​​​​​​​

▼Whole 360-degree display:​​​​​​​

▼The drive structure is also very simple, on the XL motor drive, through the cross shaft and peg connector while turning the upper paddle ball set with the overall drive shaft. The top is turned 360 degrees to push the ball to the entrance.​​​​​​​

▼ Rainbow steps, compared to this, I think this set is more like Gordes "color card board", you can see the gobricks of various color effects. Finally, it falls through a rail to the box below.
You can invert the product and align the pistons first.​​​​​​​

▼To highlight, the ball may not reach the finish line smoothly at the beginning because of the uneven height of some parts, so we have to adjust the front and back height relationship.​​​​​​​
▼After, you can perfectly experience the joy of transporting small balls.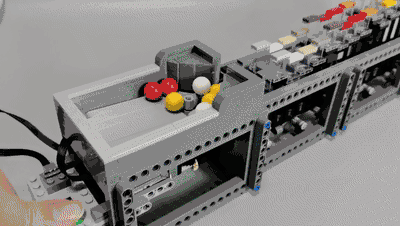 Thanks for your visiting! If you are interested in that,can get Here available!​​​​​​​​​​​​​​
Leave a Reply
Your email address will not be published.Required fields are marked. *