Make money from Barweer
How to buy your dream sets with less or no money?
Come and become a Barweer "distributor", just an Affiliate Link can help you to achieve it.

·
Step 1: Log In
Remember the email address of the log-in account should be the same as the one of your order account.
·
STEP 2 Choose the Product and Copy Your Link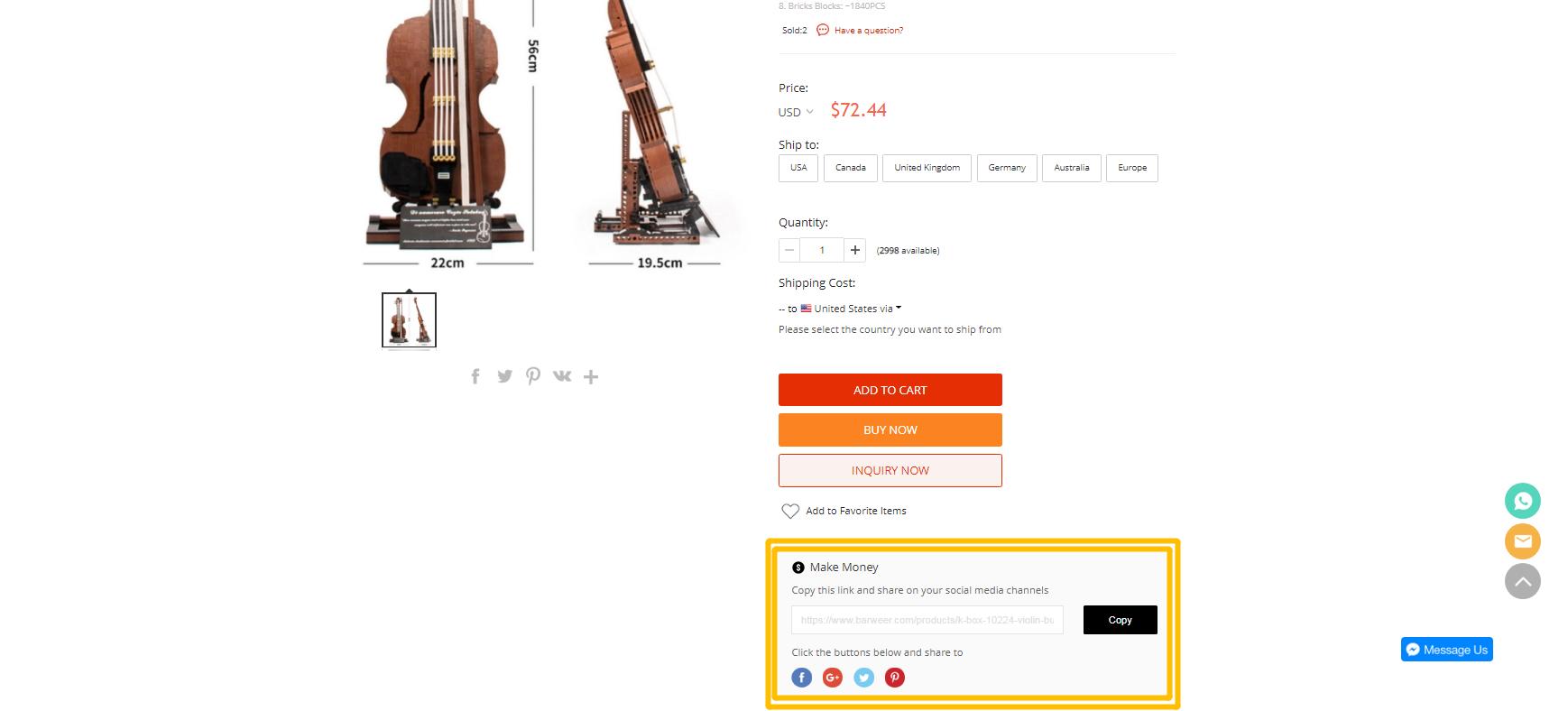 ·
STEP 3: Recommend Your Friends or Family to Buy on Your Link
When they complete the order, you can get a 5% commission on their order amount.
FAQ
:
1. How can I check my commission information?
Click
"
My Account
"
-
"
Make Money
"
2. Differences between
Total Commission a
nd
Current Balance?
Total Commission
is the total amount of commissions you have received from all orders placed through your affiliate link, including those that have been withdrawn and those that have not been withdrawn.
The Current
Balance
is the amount you can withdraw currently.
3.

How to withdraw my commission?
When someone places an order through your link, the commission will be automatically calculated and displayed to your account.
Within two months of completing the order, we will manually confirm the order and send the available commission to the Paypal linked to your registered account.
4. Any other surprises?
Of course! Our commission amount adopts a tiered reward:
· 5% commission at the beginning;
· 7% when the cumulative order value exceeds $20,000 ;
· 10% when the cumulative order value exceeds $50,000.