By From The Pubic of Wechat |
26
May 2023 |
0
Comments
Review of JAKI JK9116 Gold Version Space astronaut Blocks on 26th May.
Open the box, there are a total of two inner boxes, the box is printed with a silhouette of the tracing.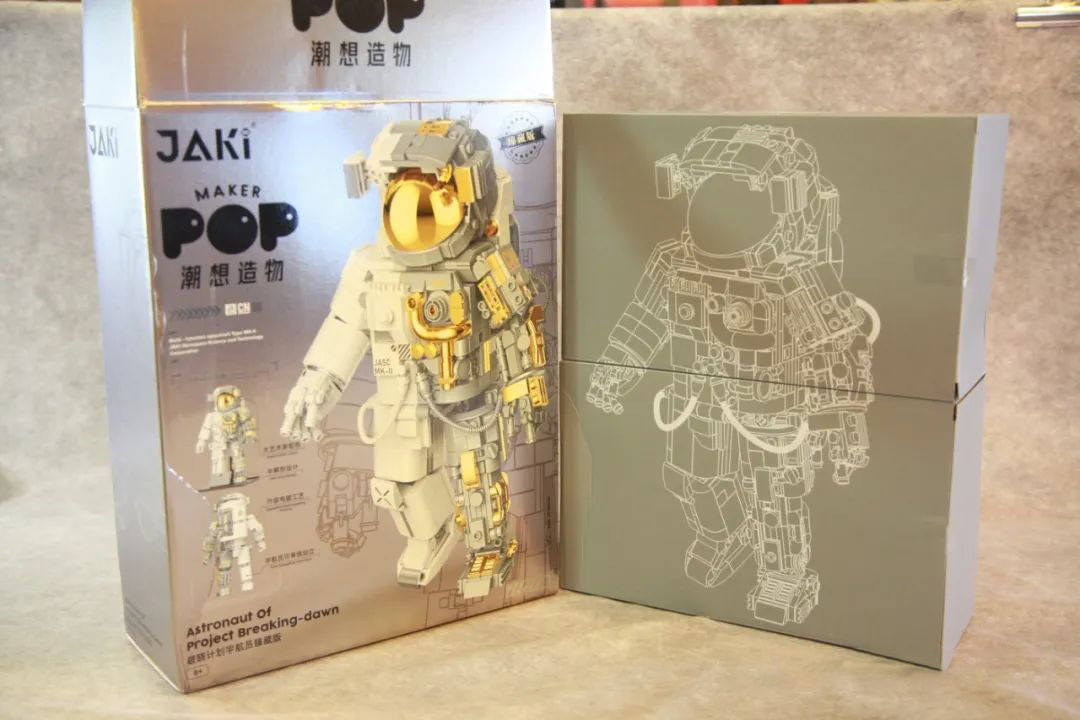 Contents: a manual; there are more details on the inside.

All parts inside the most special is this dawn project astronaut hood parts, really smooth to the extreme, the entire plating surface can be used as a mirror, shooting pictures can directly reflect the situation in the room at that moment, this is really too strong, this is much better than the effect of spray paint.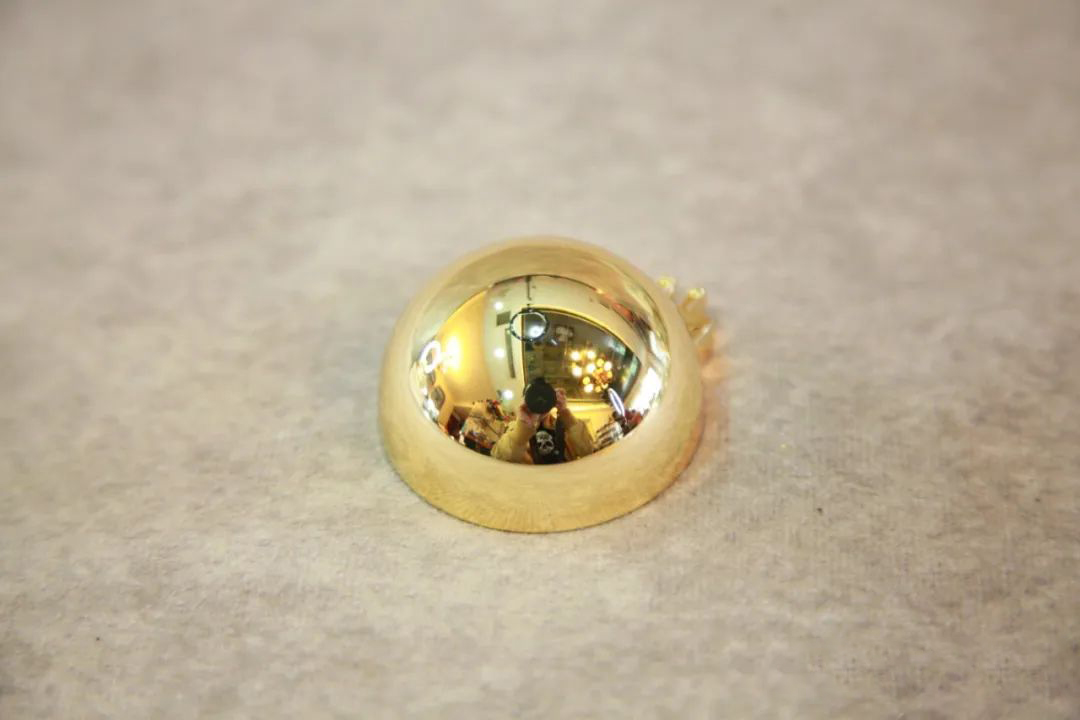 In addition there is a full printing parts configuration, plus a large number of metal plating parts, are a shiny piece of gold.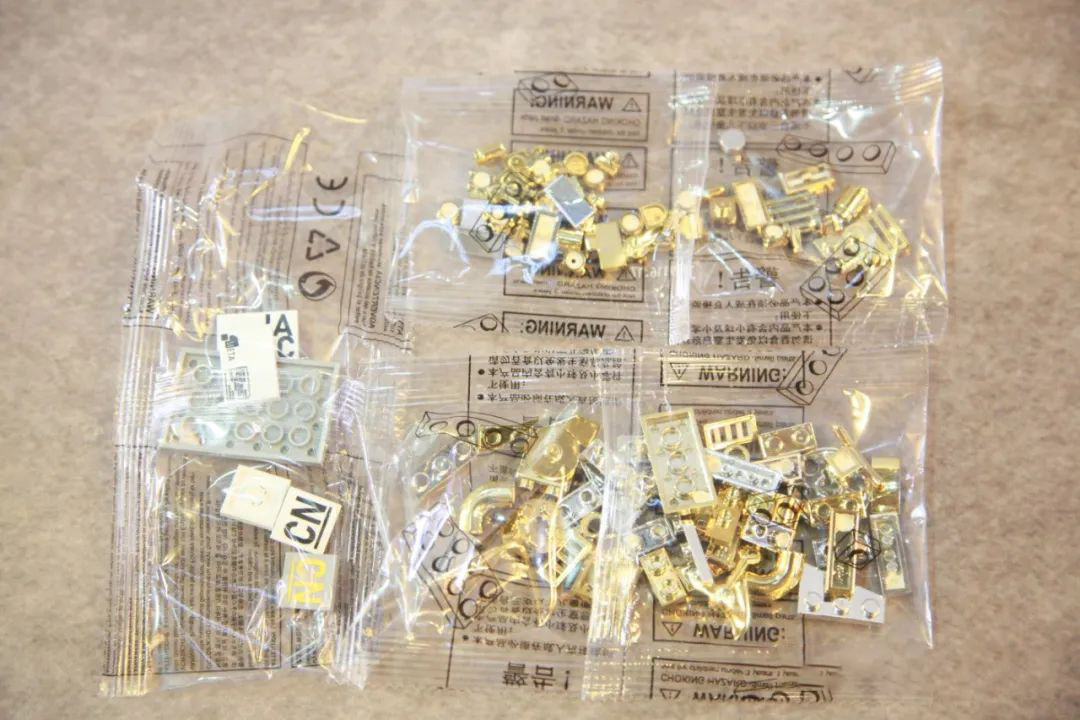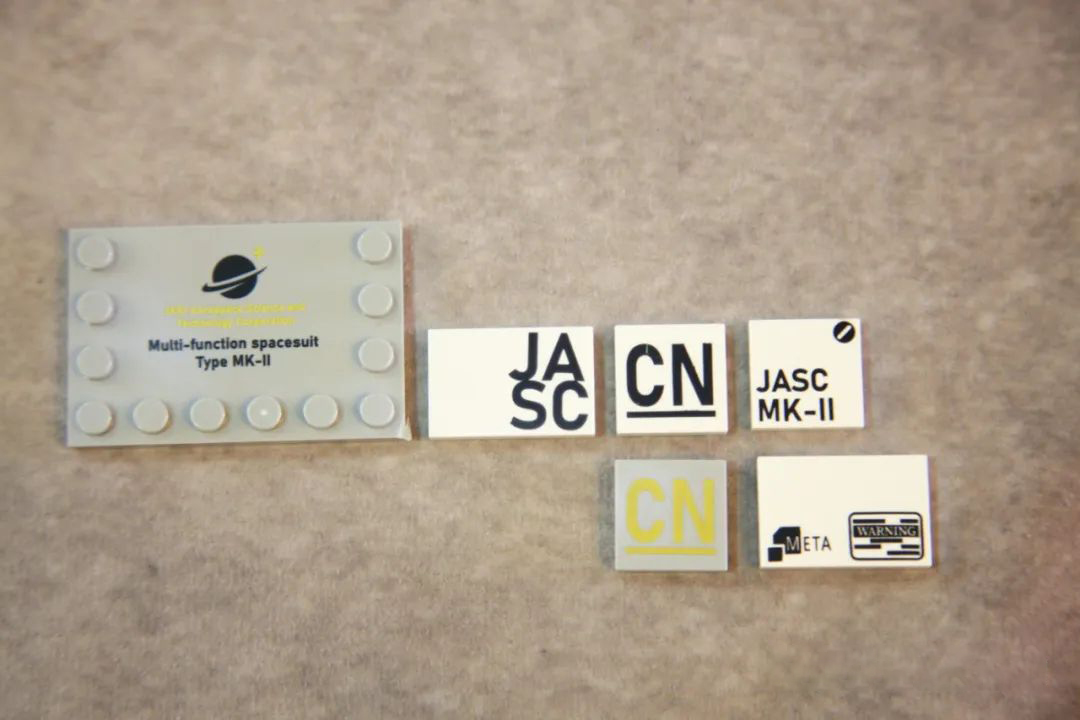 Plating parts have two colors, one is bright silver and one is gold.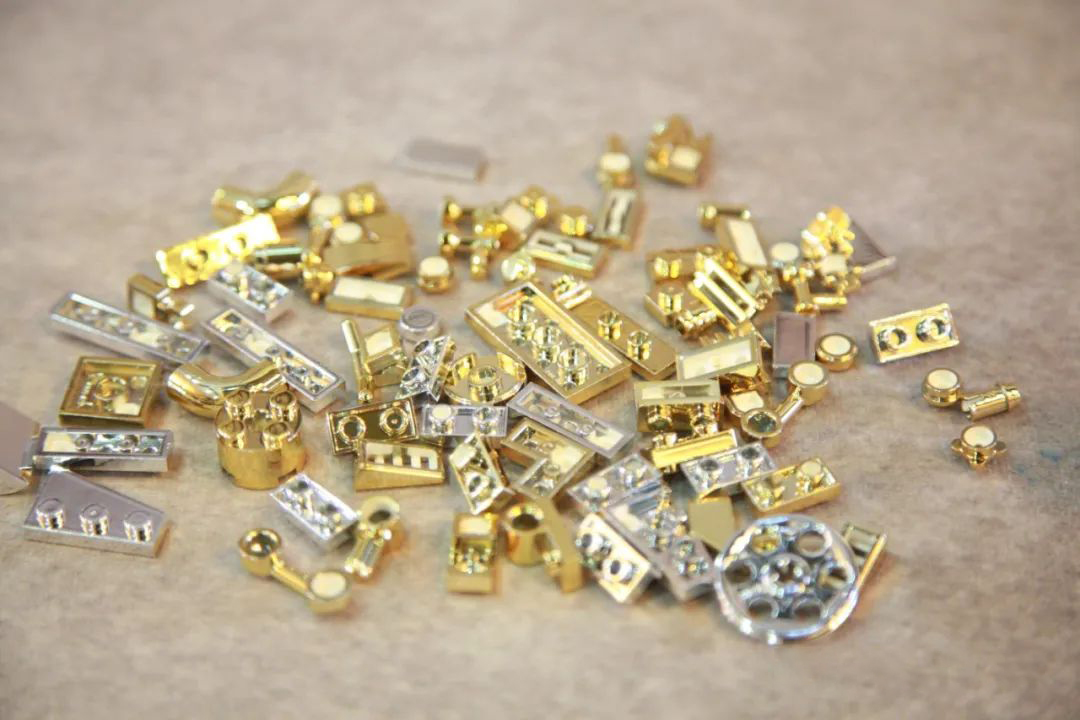 Let's open the first step package of parts.The feel of the parts can obviously be felt as Go-bricks parts from Gordes.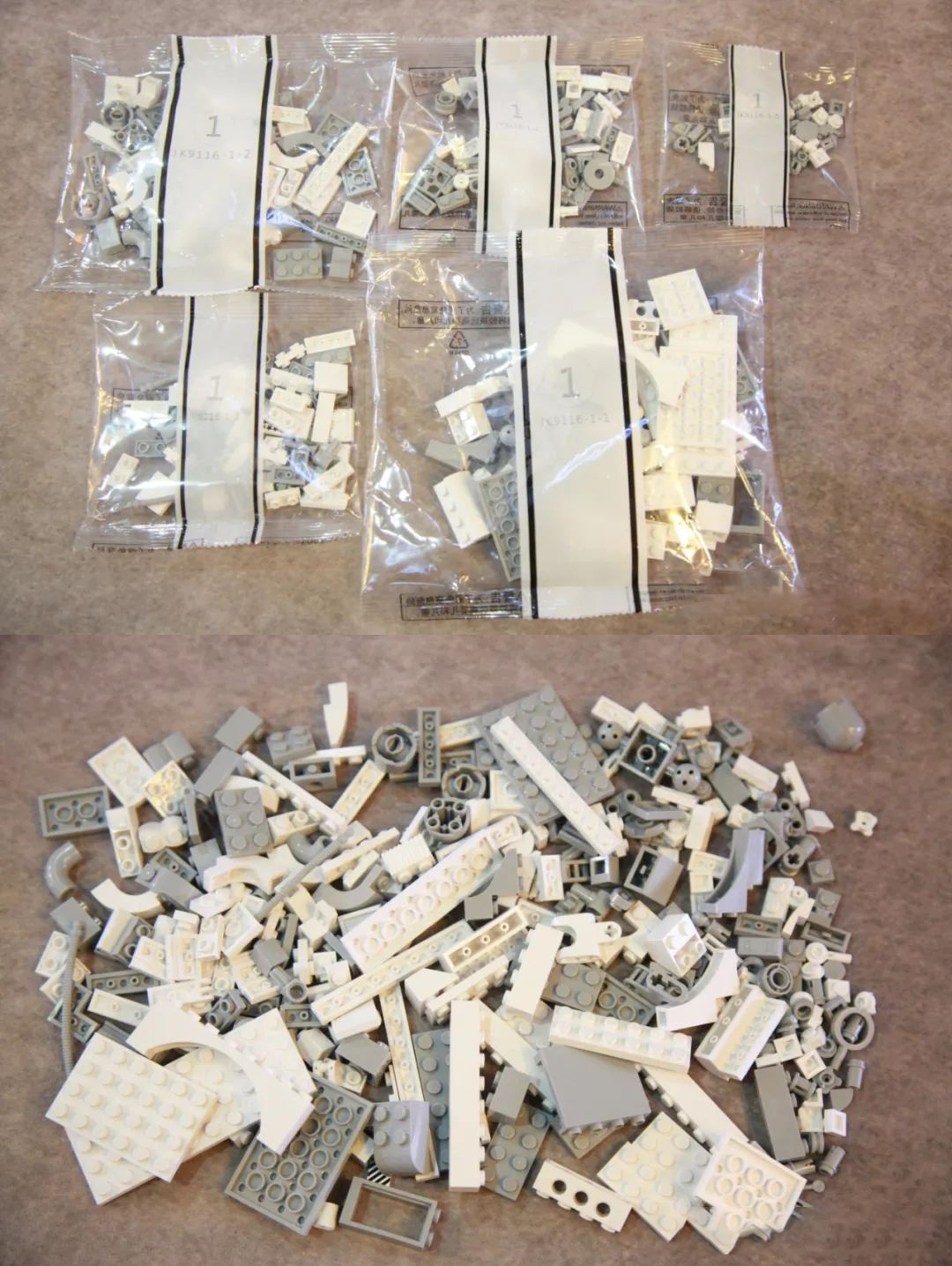 The first step can feel the feel of the parts is good, Jiaqi's white parts are not that bright white, is the effect of matte white, used to set off the plating parts this difference is immediately enhanced, the effect is very good, which is very cleverly designed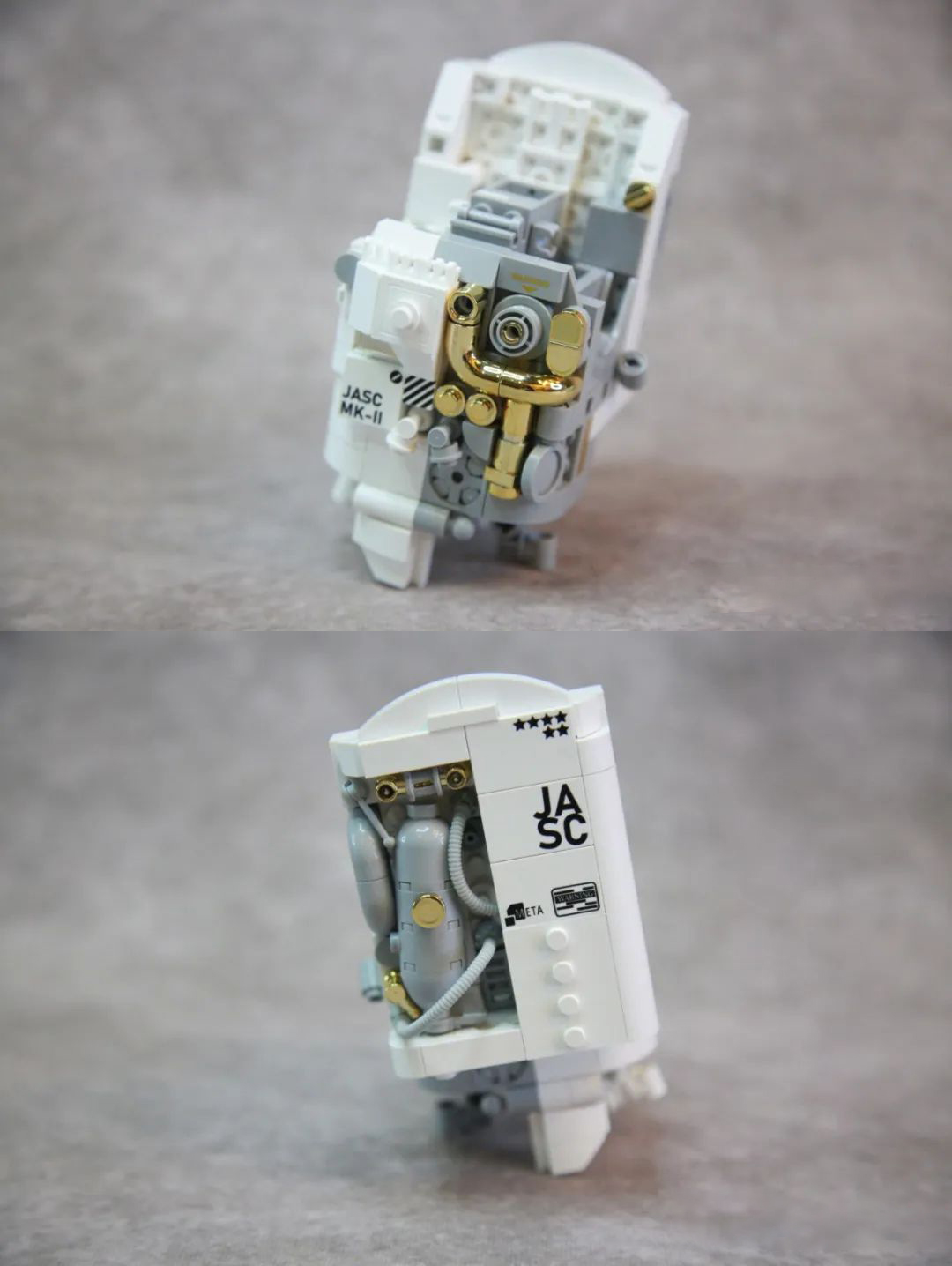 Package 2.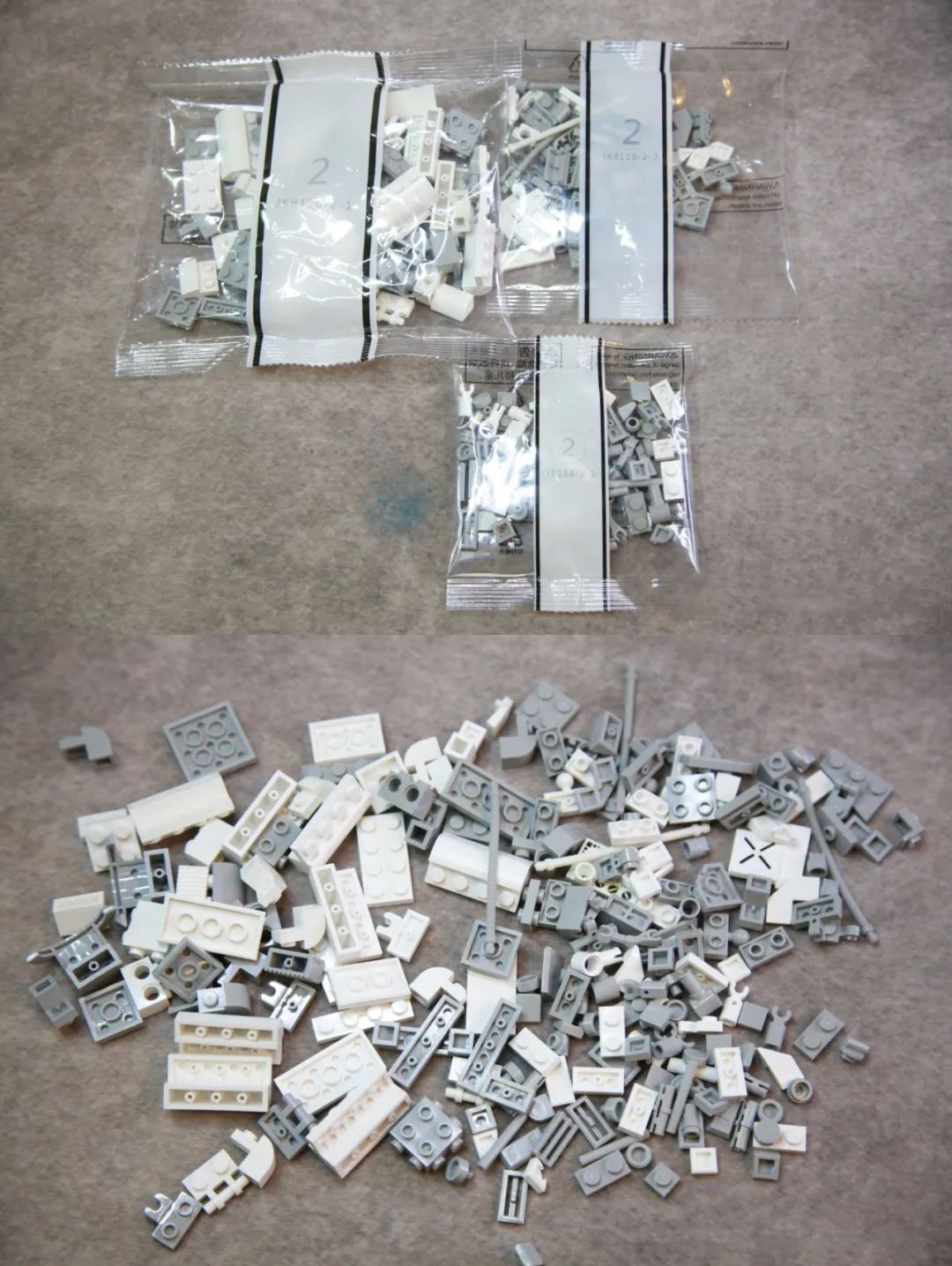 The legs are also plated with many parts to highlight the intricate design of this Mark II space suit.
This light gray parts used to appear in the Star Wars series of vehicles, the purpose is to highlight the mechanical effect, now with the plating parts are more obvious.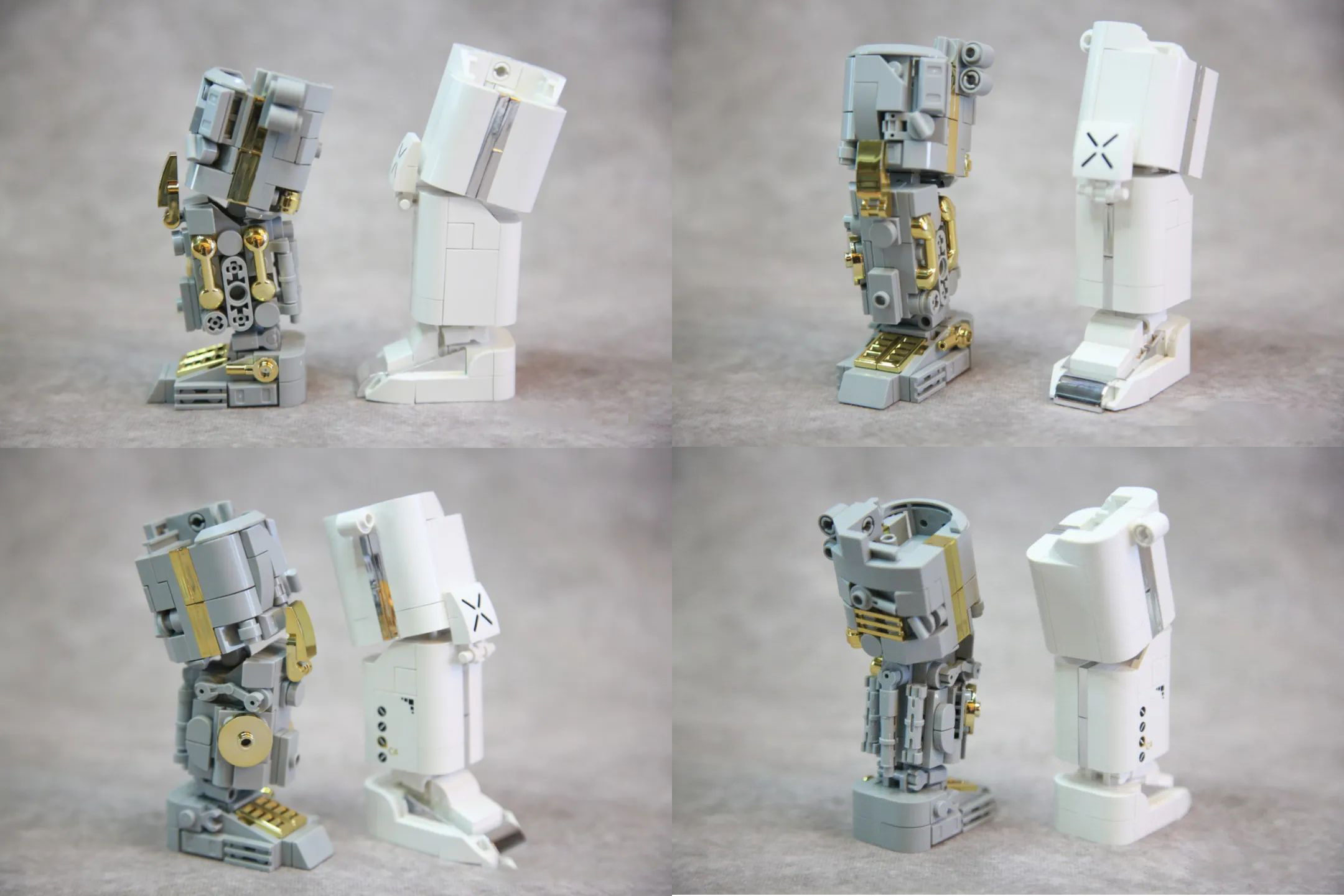 Successful docking.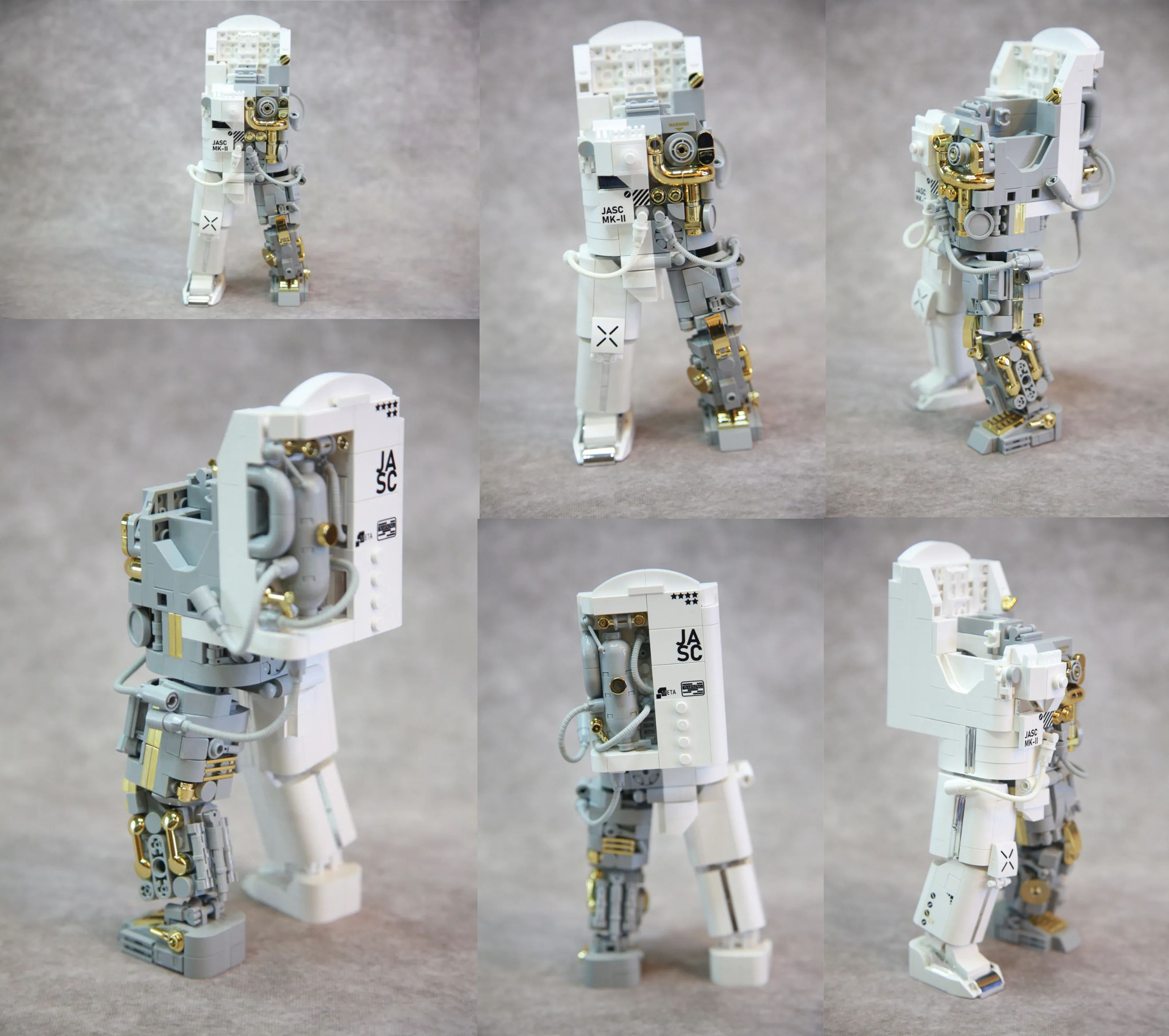 Package 3: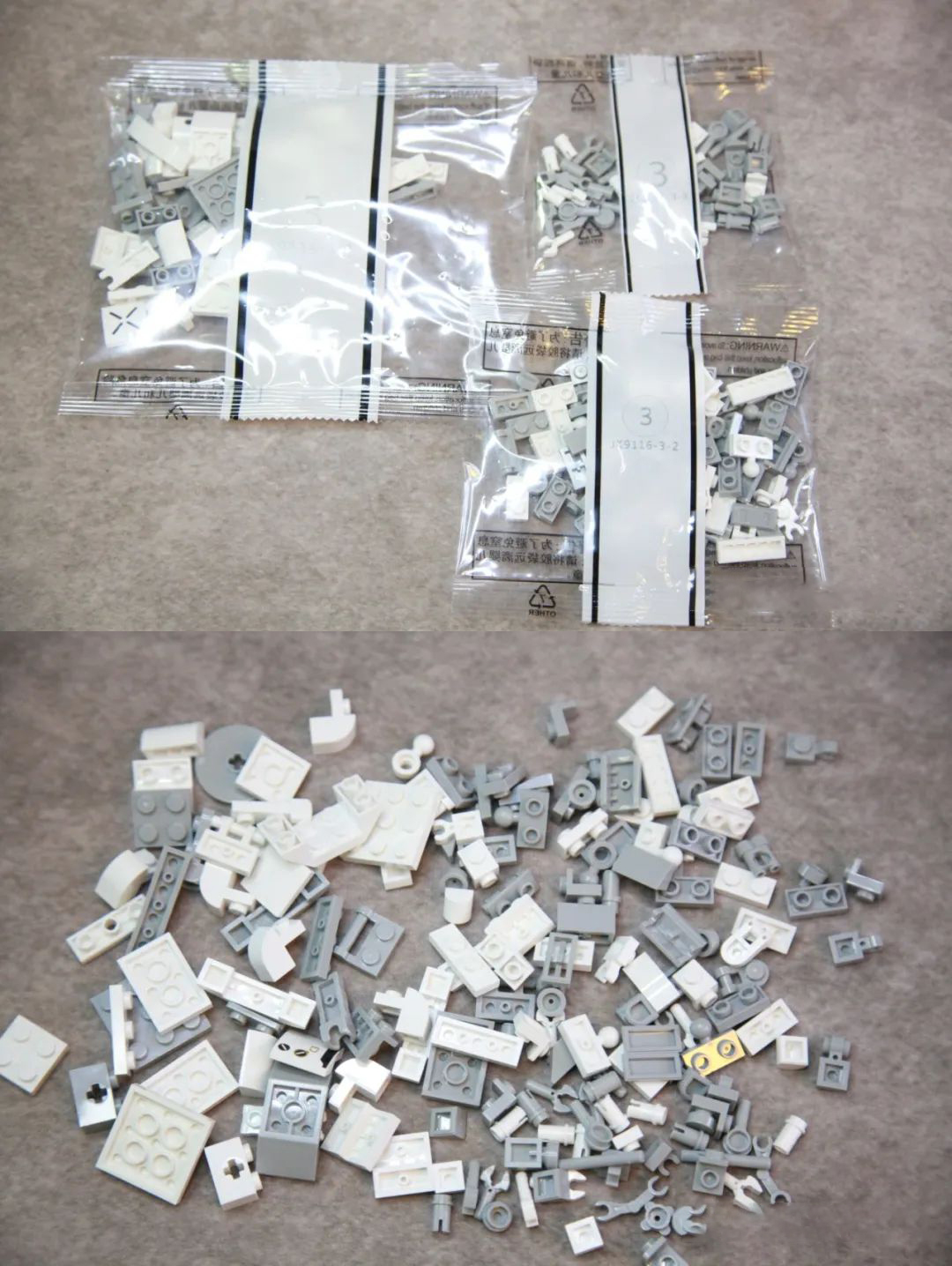 The arm part, the exposed half with a large number of plated parts​​​​​​​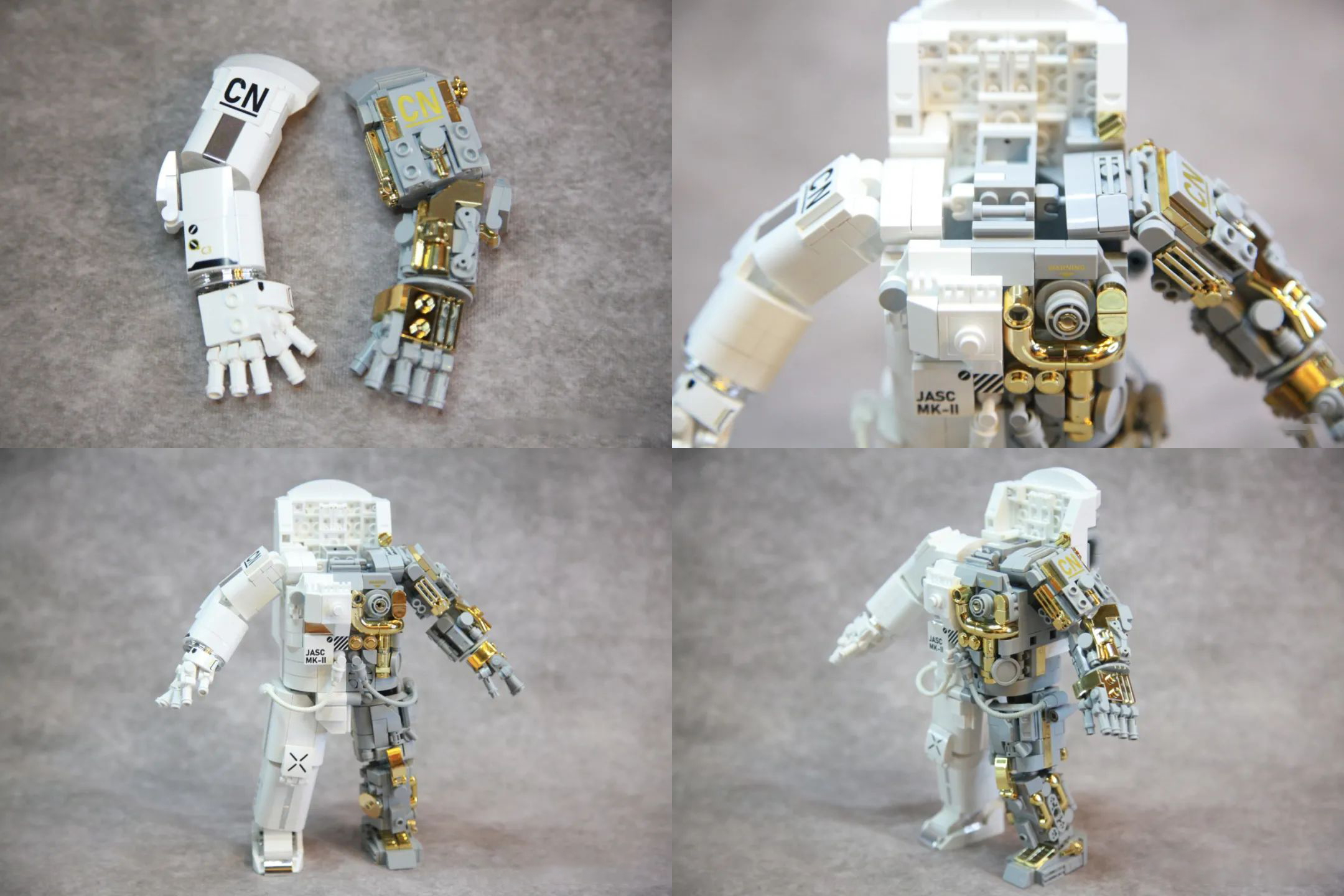 Package 4: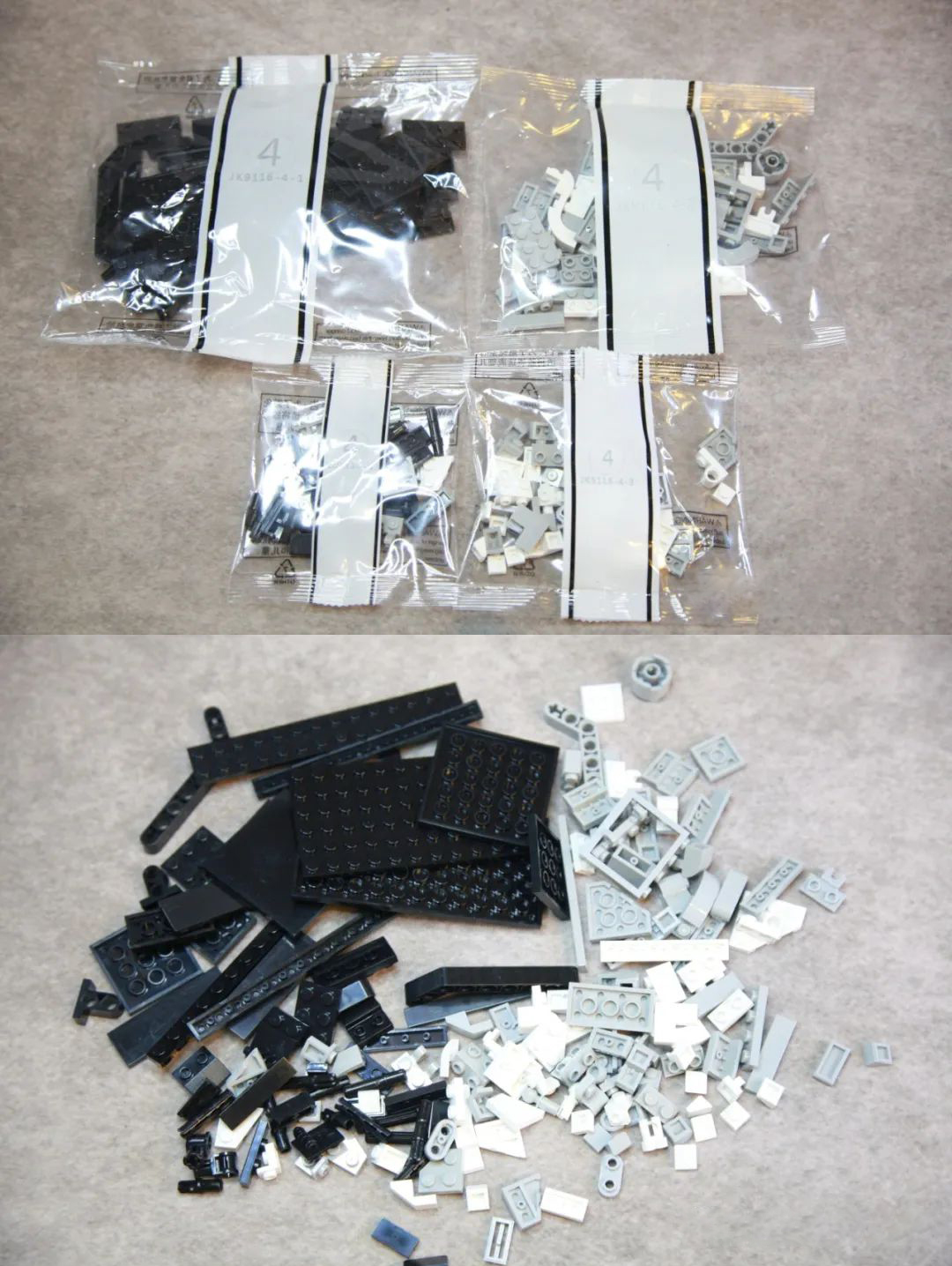 Head, parts designed to wrap the plated spherical surface tightly​​​​​​​: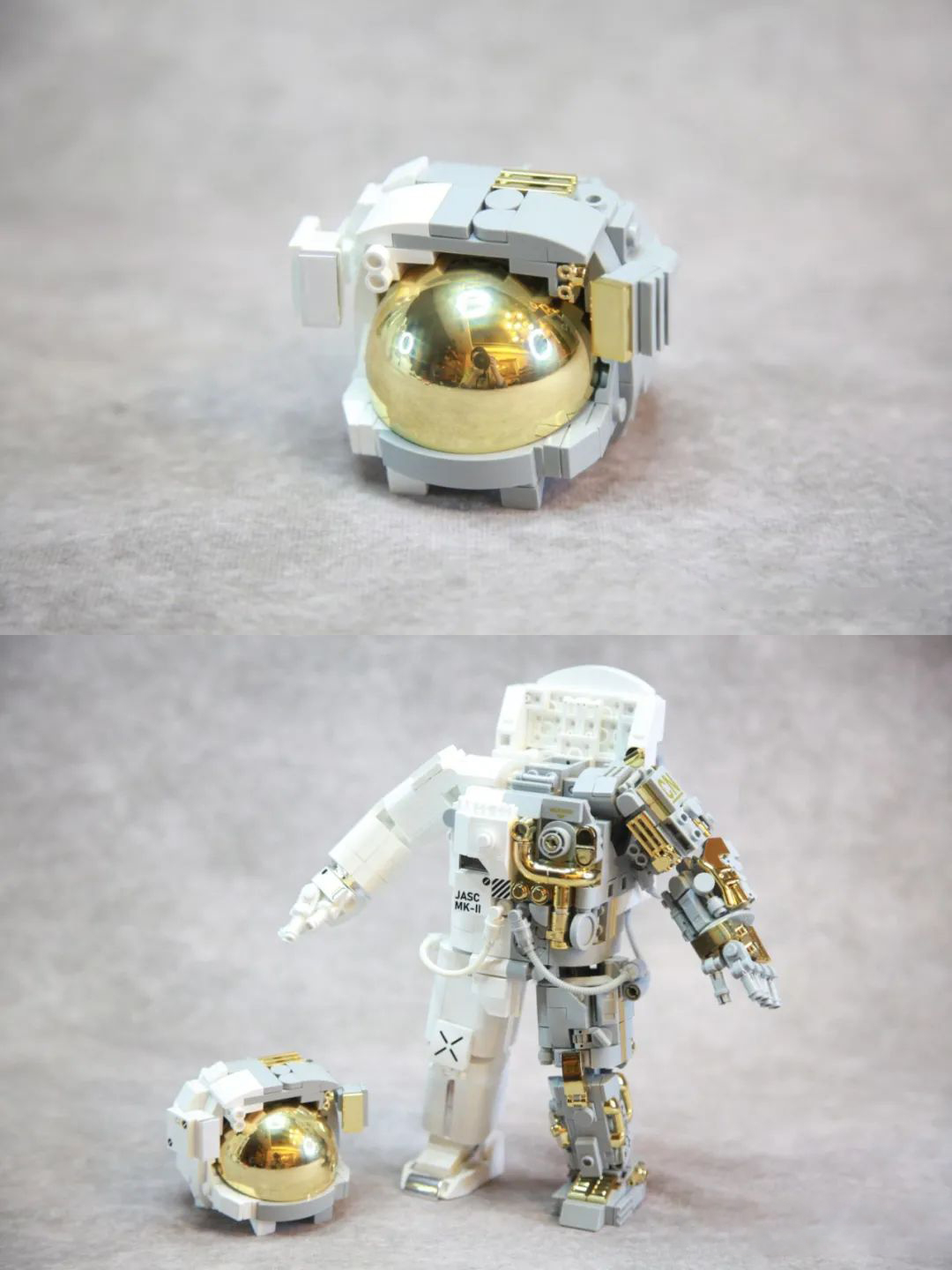 Take a look at the multi-faceted photos, it's so handsome!​​​​​​​The joints of the hands are flexible and can support their own weight, which is also guaranteed by the high brick parts.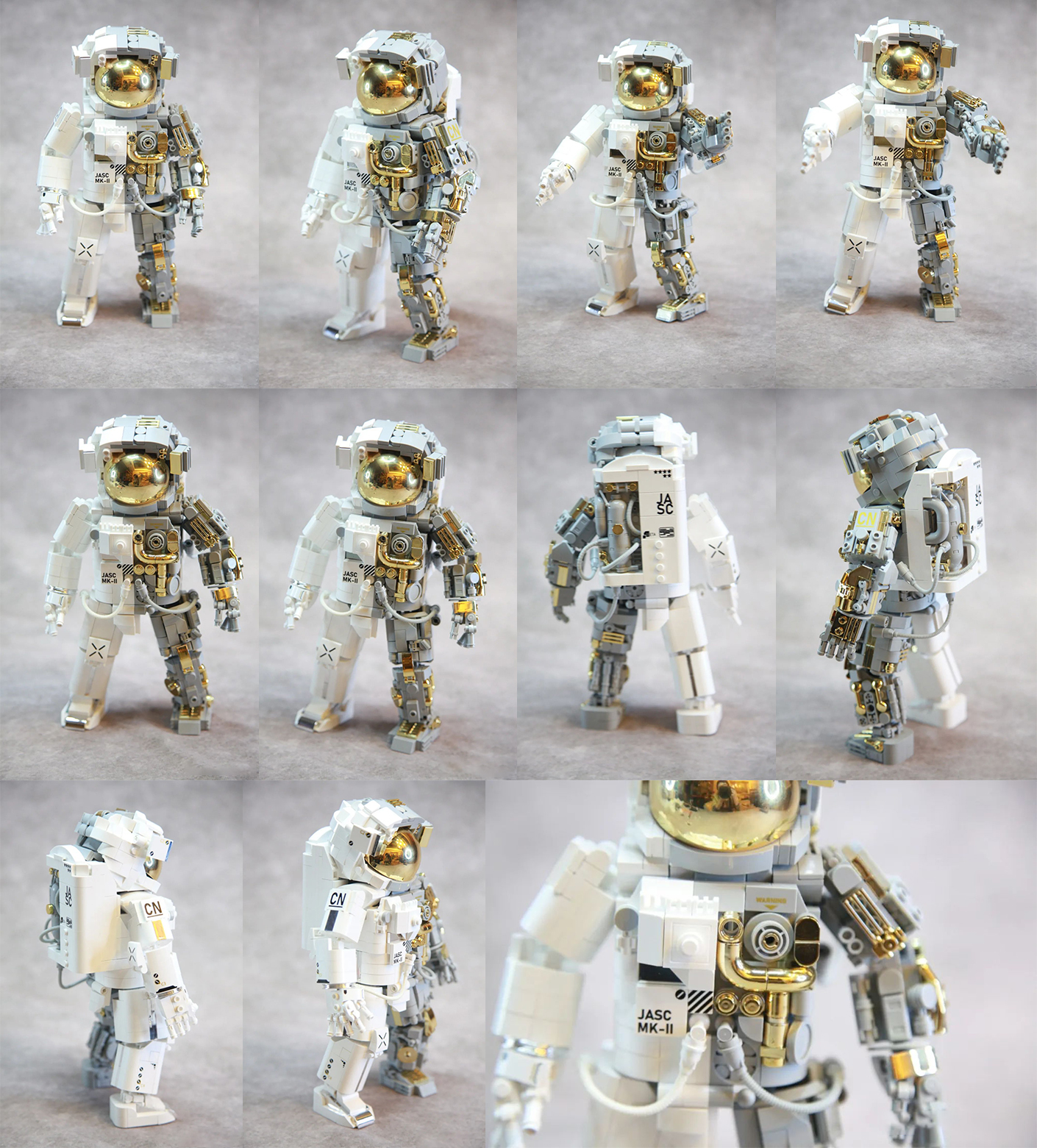 It is also equipped with a support frame.

Take out the Mark I type, in fact, the design of the two models is exactly the same, but with the addition of plating to enhance several orders of magnitude, let's look at the card comparison chart, the two models are each characteristic.

Thanks for your visiting! If you are interested in that,can get Here available!​​​​​​​​​​​​​​​​​​​​​​​​​​​​
Leave a Reply
Your email address will not be published.Required fields are marked. *