By From The Pubic of Wechat |
03
May 2023 |
0
Comments
Review of JIESTAR 89154 The Meeting Point Blocks on 3th May.2023
The Original Box of JIESTAR :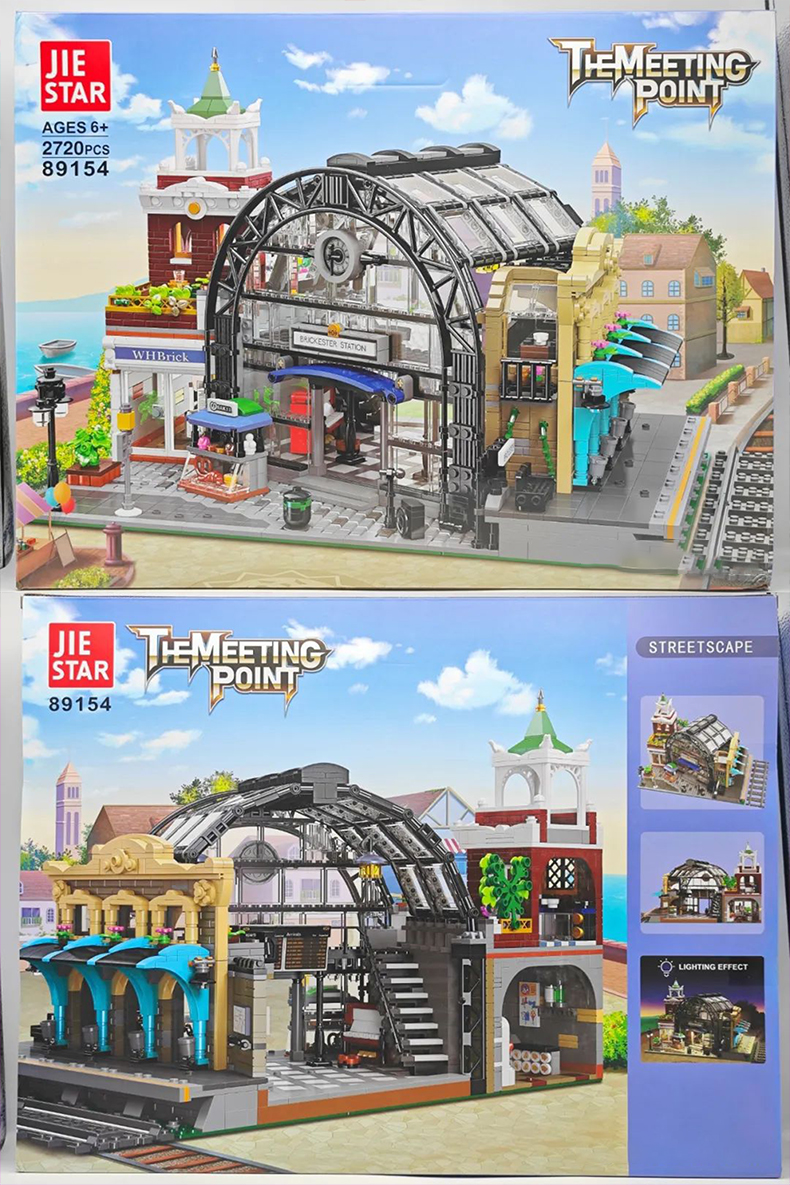 Instruction manuals and parts kits:

As with 89148, it is also equipped with a light set: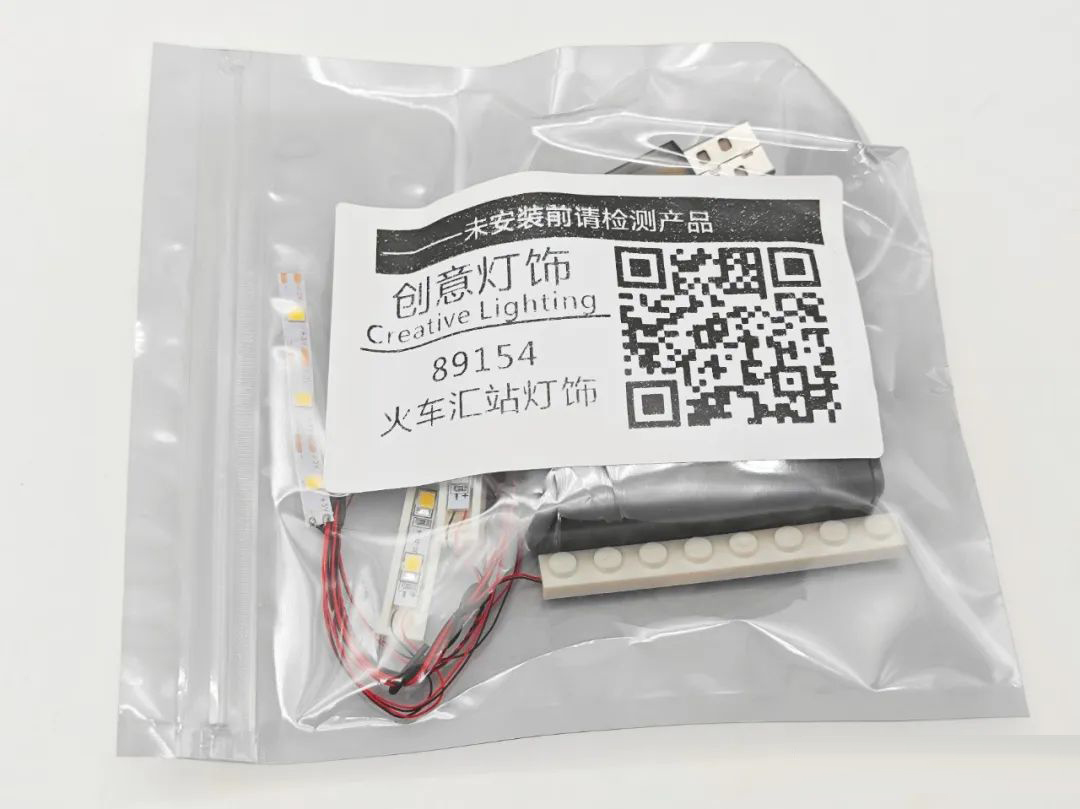 The finished product covers an area of 48x32 grains, which is equal to the size of 1.5 regular street scenes (not including the road tracks).
The train station part is almost all surrounded with transparent pieces.

The magazine shelf is full of printed materials! There are also printed copies of train schedules.

The train station part used a very simple method to make the effect of oblique release.​​​​​​​Then came the assembling of the train station platform.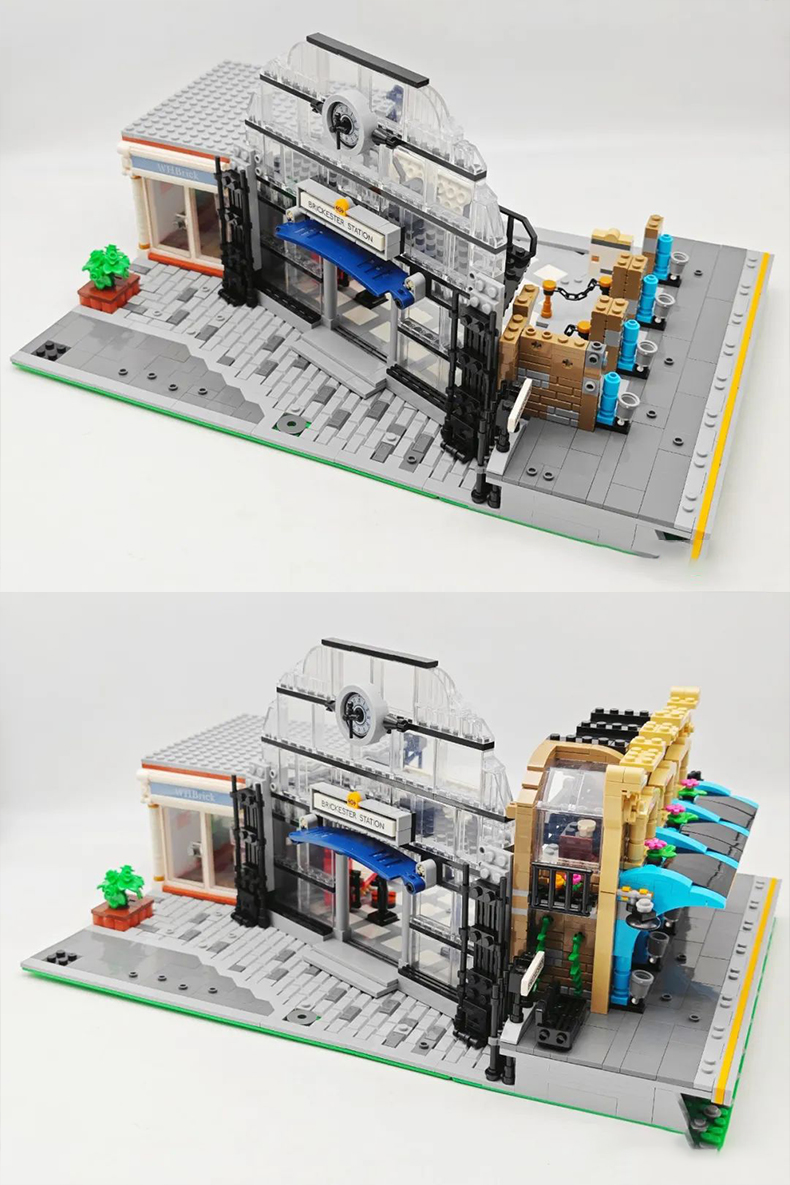 Go to the second floor of the bookstore on the left. And finally the top of the train station!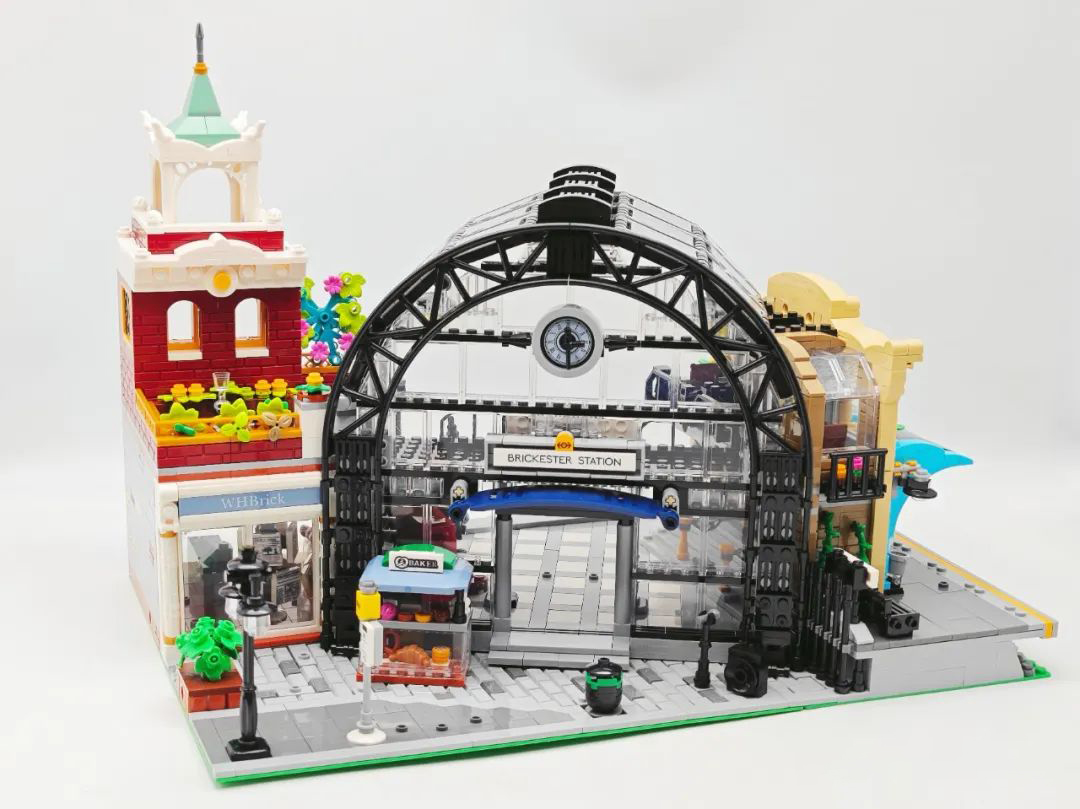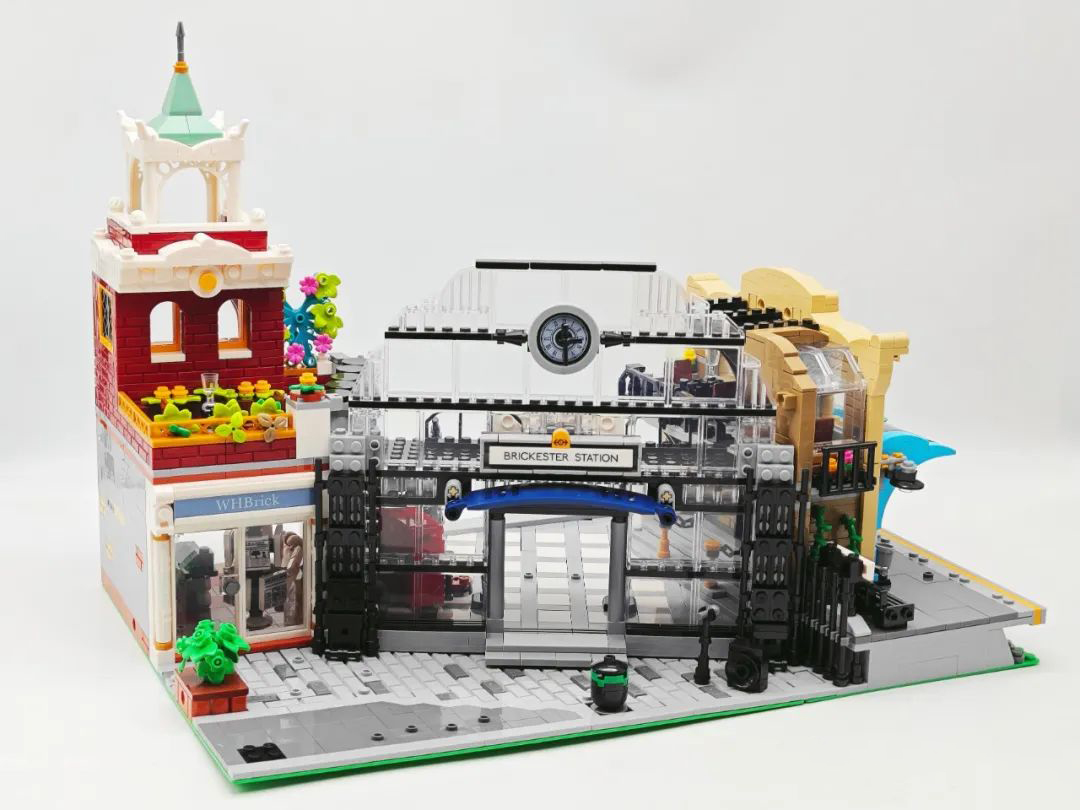 Of course, first look at the beauty of the finished product!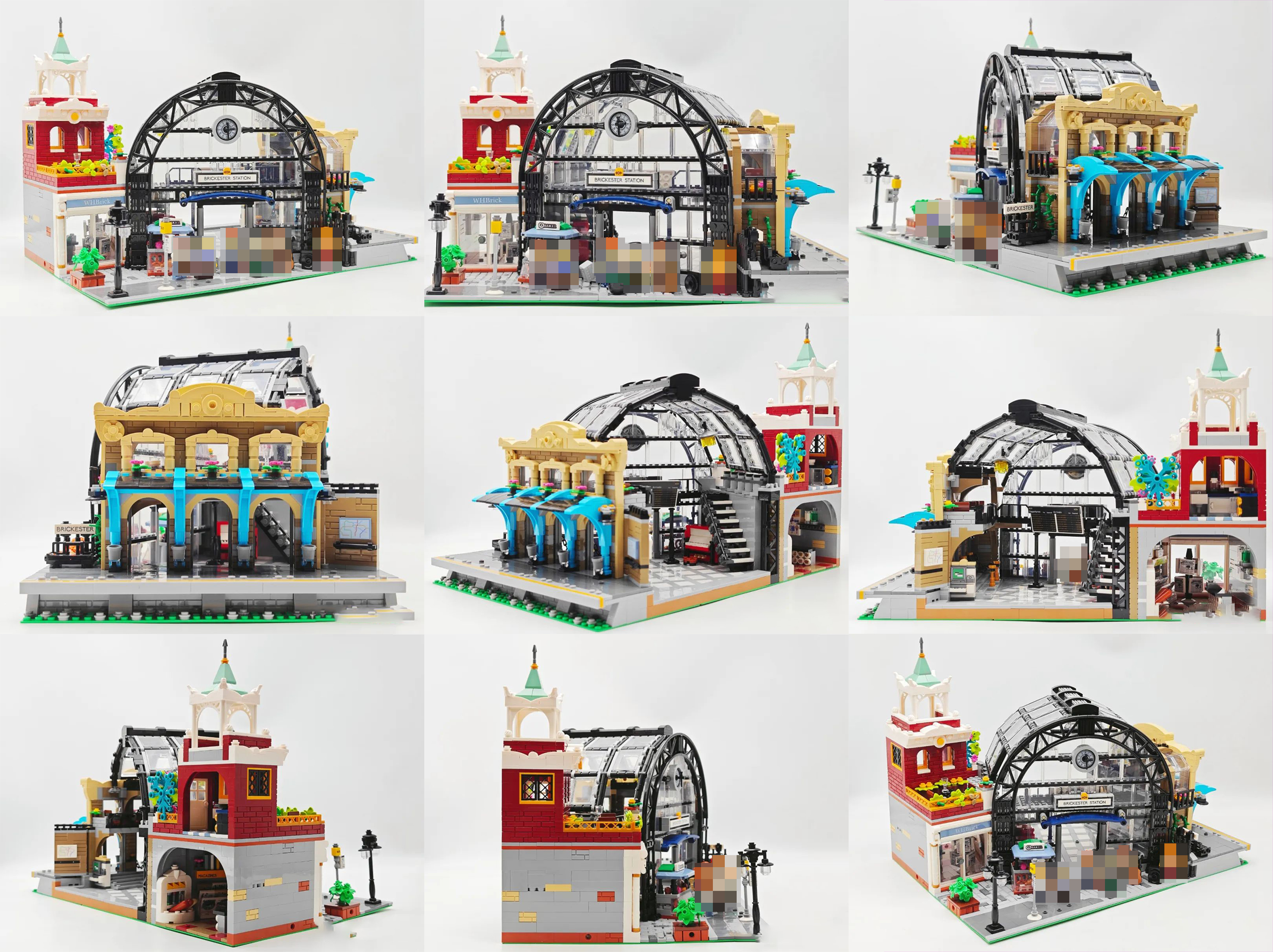 Although the size of the finished product is said to be 1.5 times larger than an ordinary street scene, the building part is basically only one layer, so the volume of these 2720 pieces of blocks are indicated in the details.​​​​​​​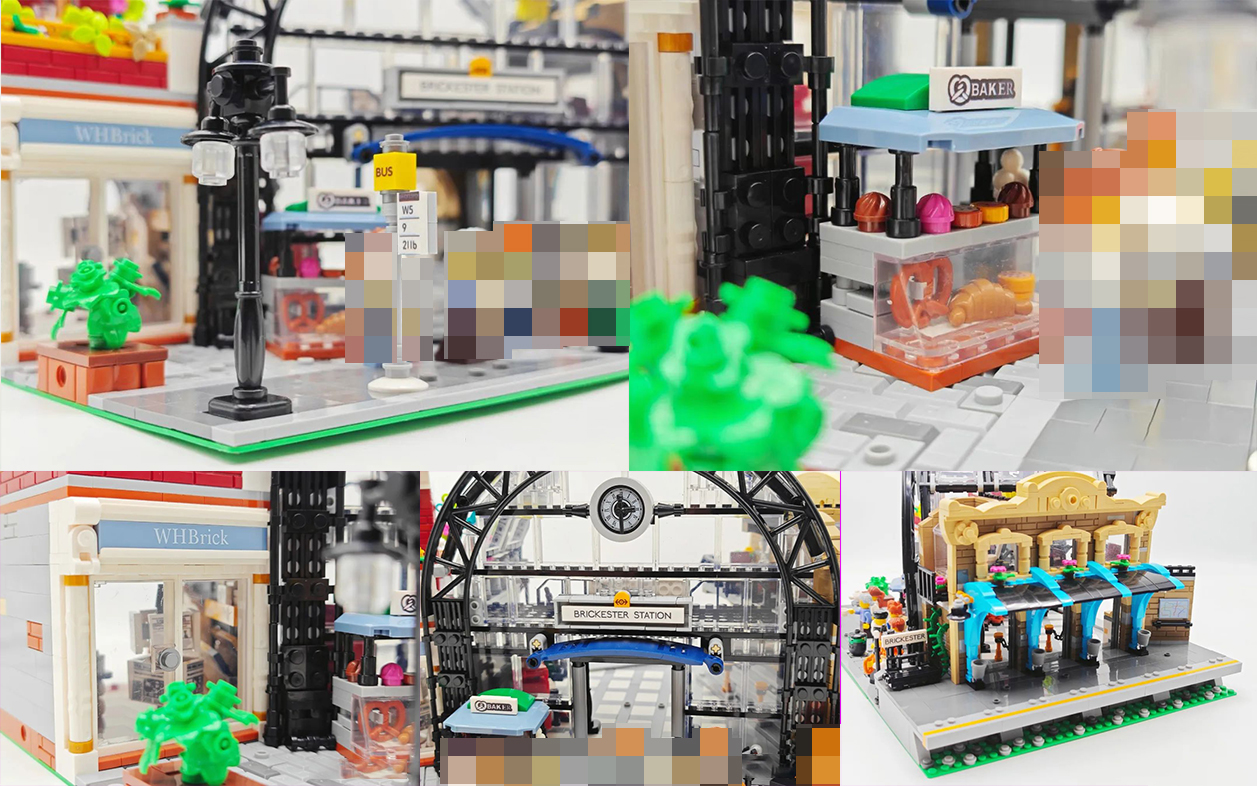 The two sections of the matching road track are placed directly on the side.​​​​​​​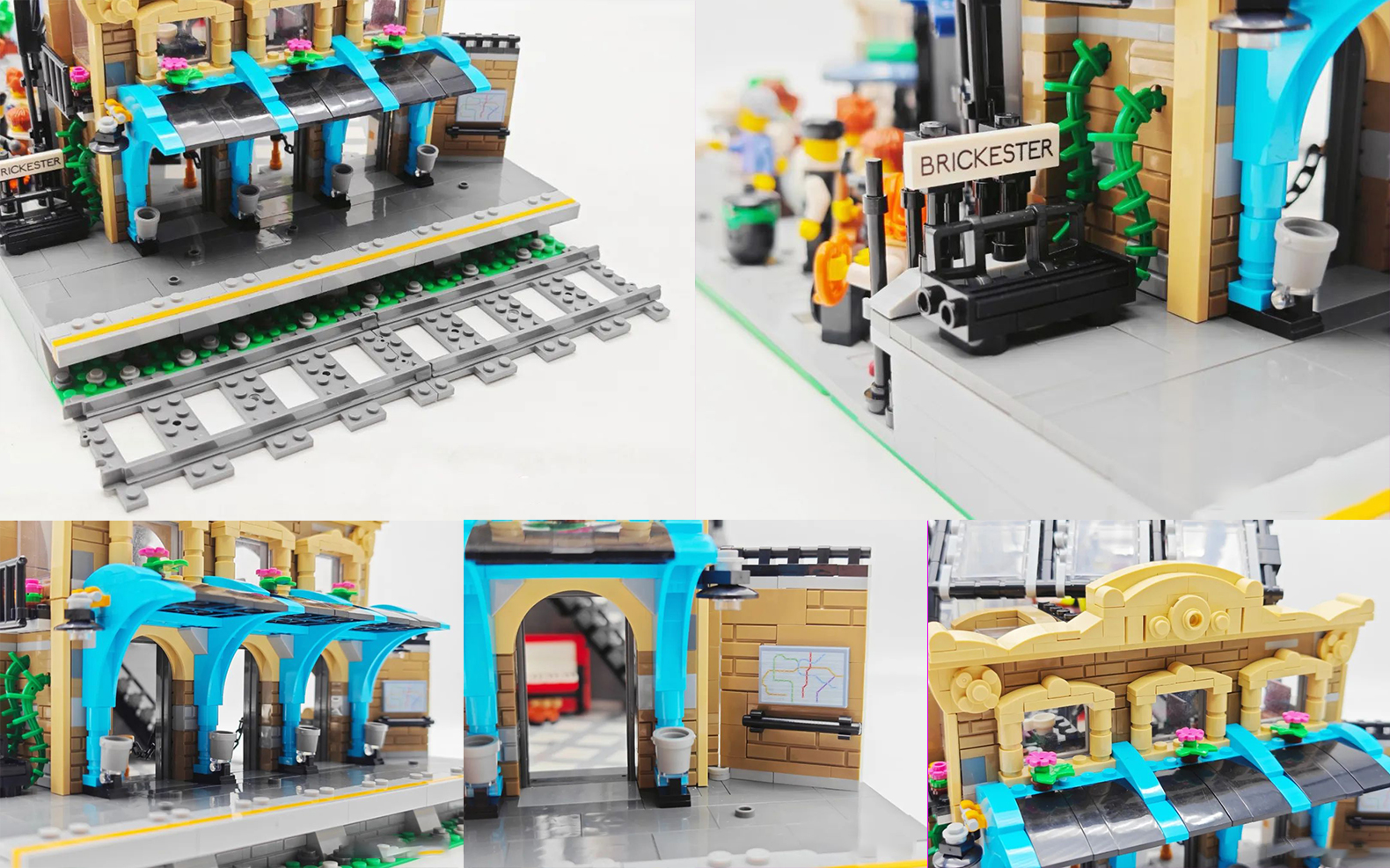 The top structure of the train station is supported by technology bushings and other pieces, so it is quite stable.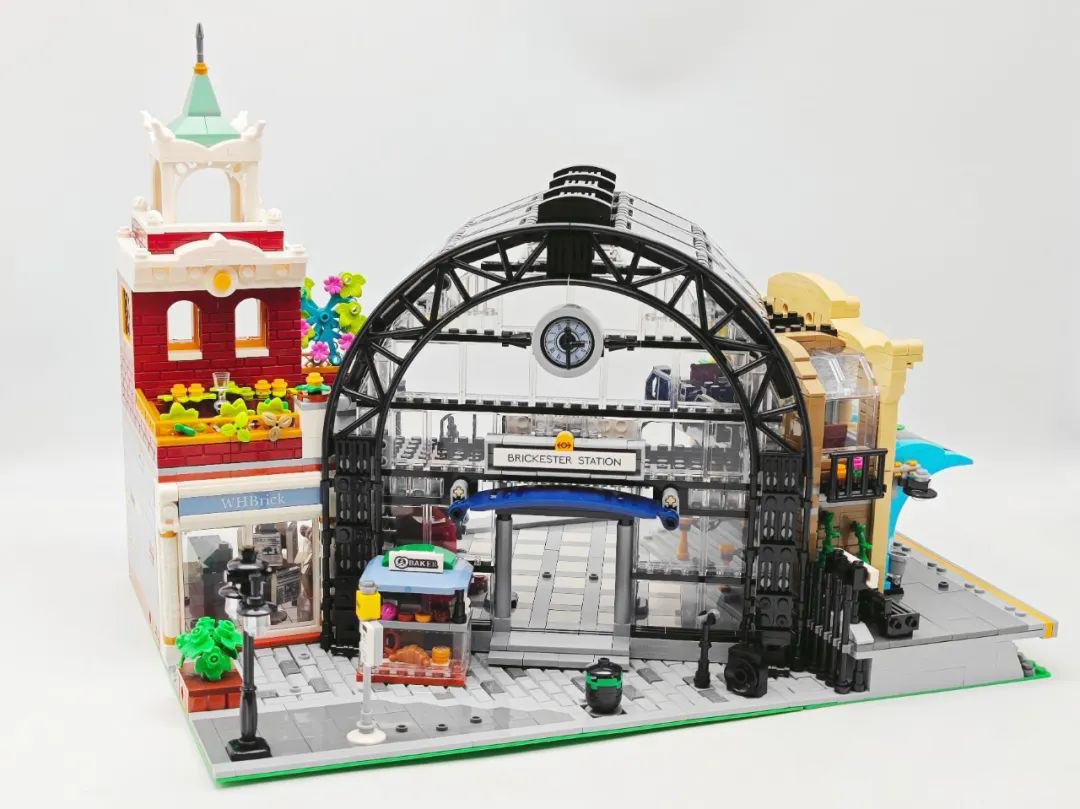 And all with transparent pieces, the light inside is extremely abundant!​​​​​​​

There is a red piano under the stairs.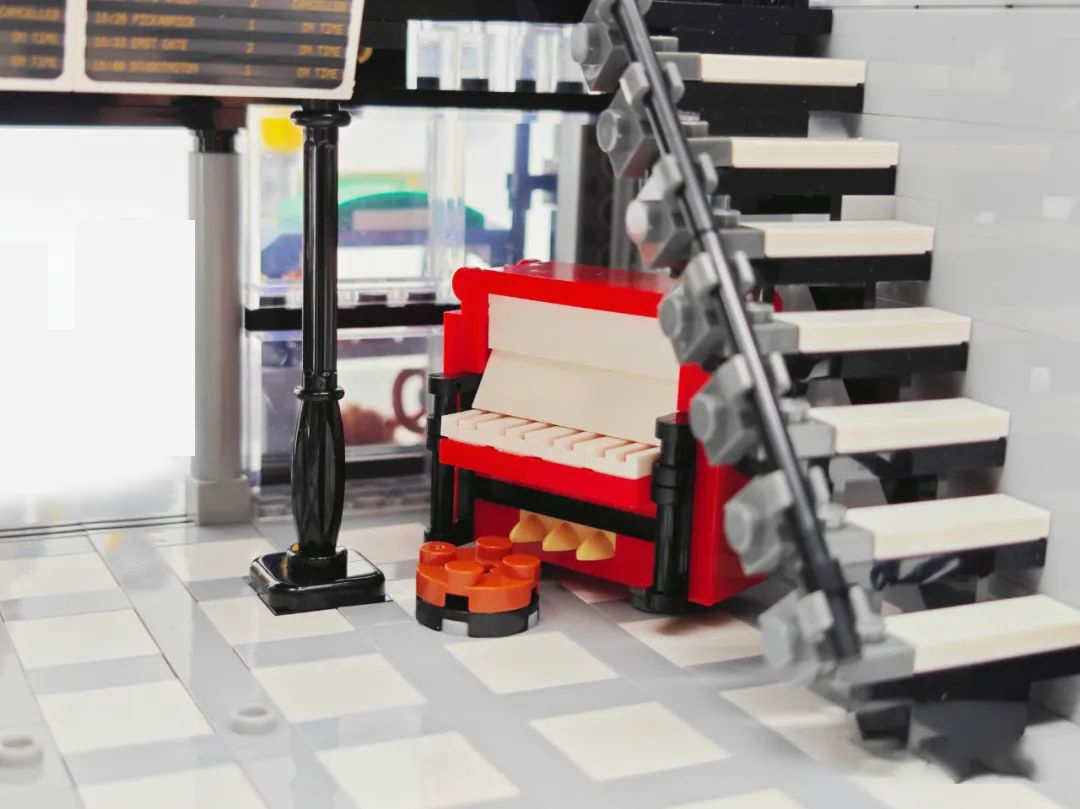 Ticket vending machine.​​​​​​​

Inside the bookstore.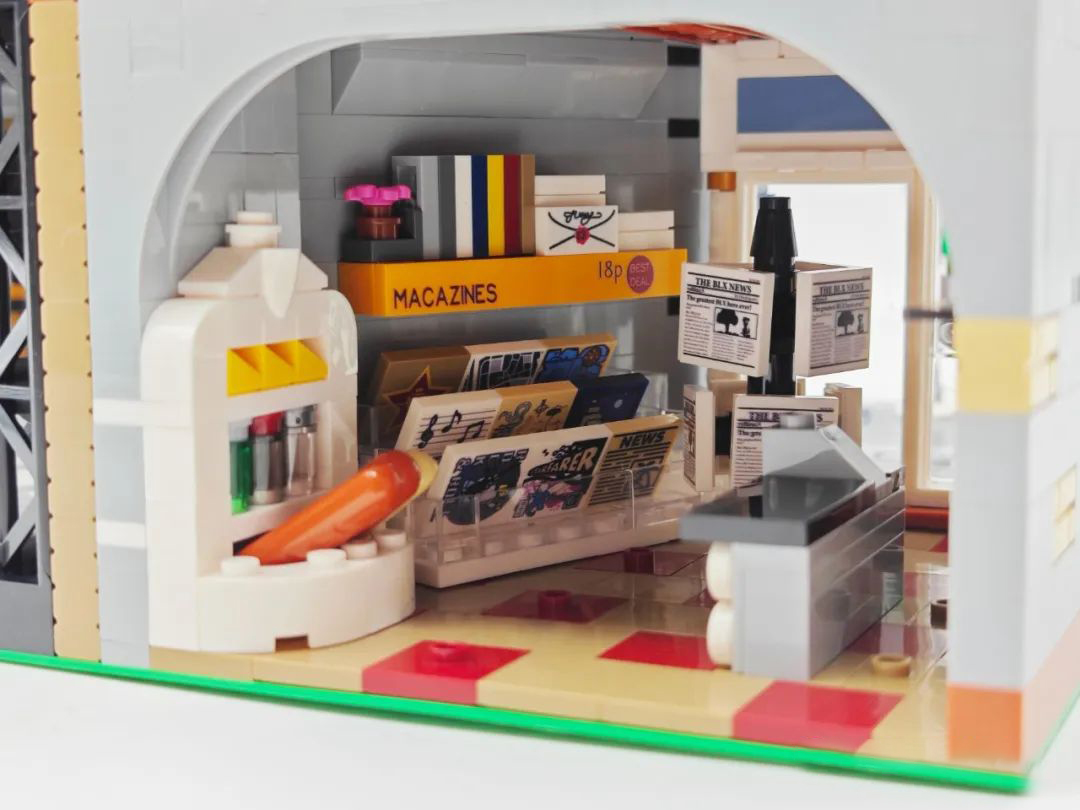 In addition to newspapers and magazines, a variety of snacks are sold.​​​​​​​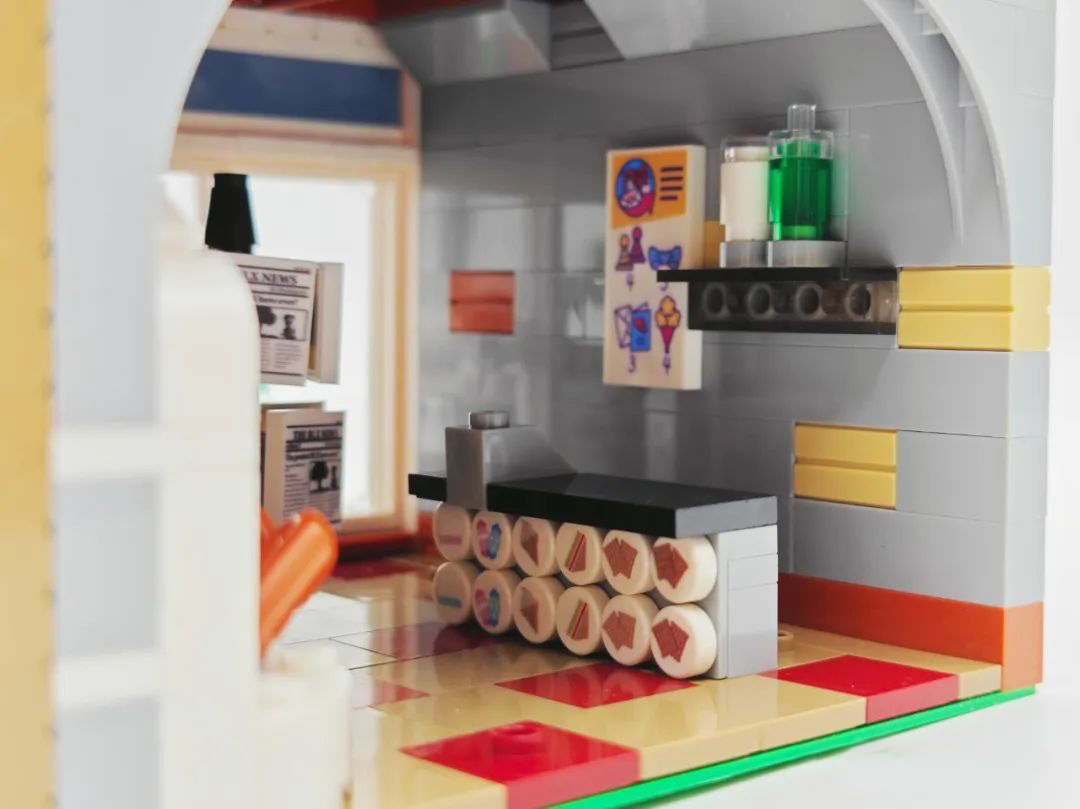 The upper floor is a small kitchen.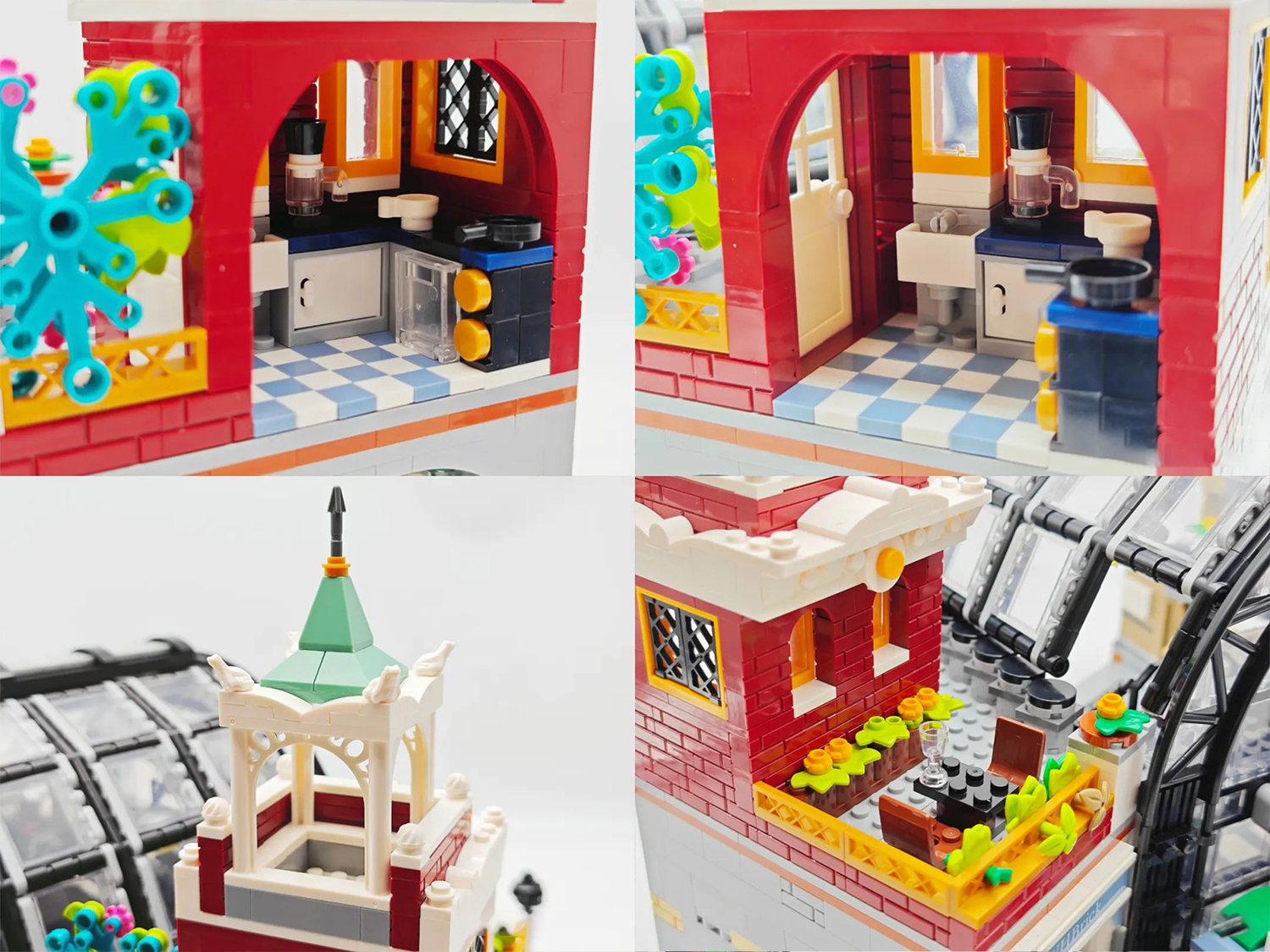 PRODUCT INFO:

Thanks for your visiting! If you are interested in that,can get Here available!​​​​​​​​​​​​​​​​​​​​​​​​​​​​​​​​​​​
Leave a Reply
Your email address will not be published.Required fields are marked. *