I remember when I was a kid at Christmas, my parents would give me a Christmas gift. What impressed me most was the Santa Claus toy that my parents gave me. Every year, when I spend Christmas with my parents,  the picture of joy and harmony will become the most unforgettable moment of happiness, even after many years, it is still worth to take it out to recall.


This year, JIESTAR launched two new products full of Christmas elements: 89141Santa's House and

89142Christmas Railway Station

. It's equipped with lighting pieces, just like the previous medieval series from JIESTAR.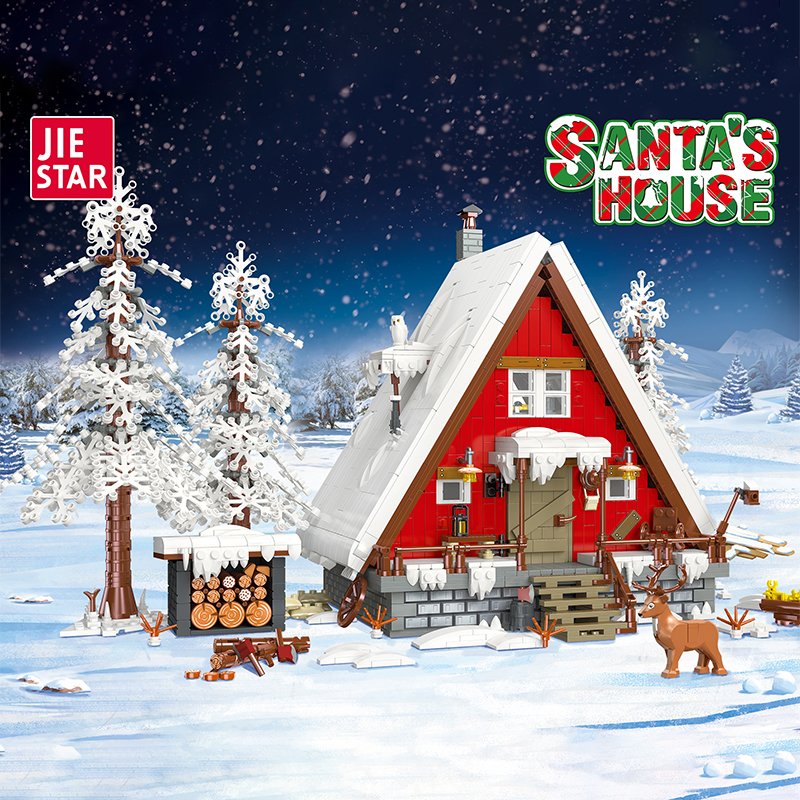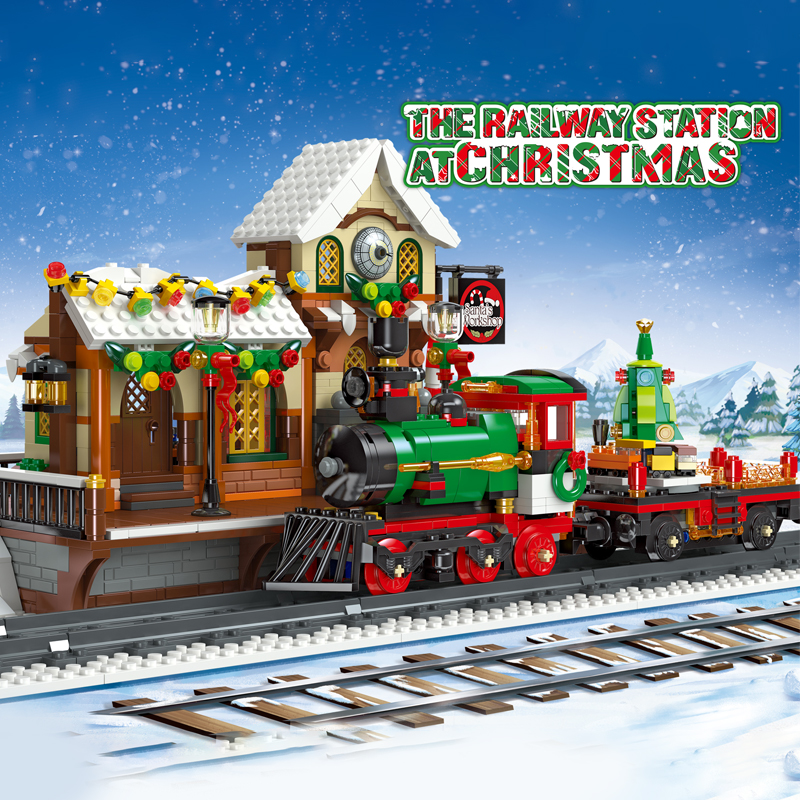 Let's start with 89141 Santa's House.
Its size is 40cm*18cm*28cm. Christmas red walls are full of warmth, who wouldn't want a Christmas cottage like this?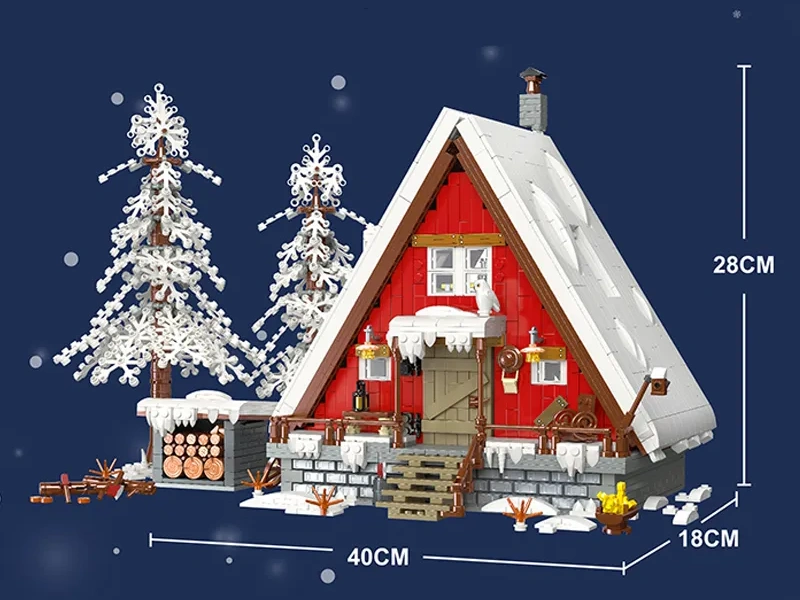 There are three Christmas trees with snowflakes fell on the branches, frosting and decorating the crystalline world. All with individual light kits.


Next to the Christmas house there is a hut for the wood, which is neatly arranged to warm up the whole Christmas season. The top can be lifted up, and the wood can be taken out! It's a big pile to be assembled one by one! Unexpectedly, there are three axes with Santa paint jobs.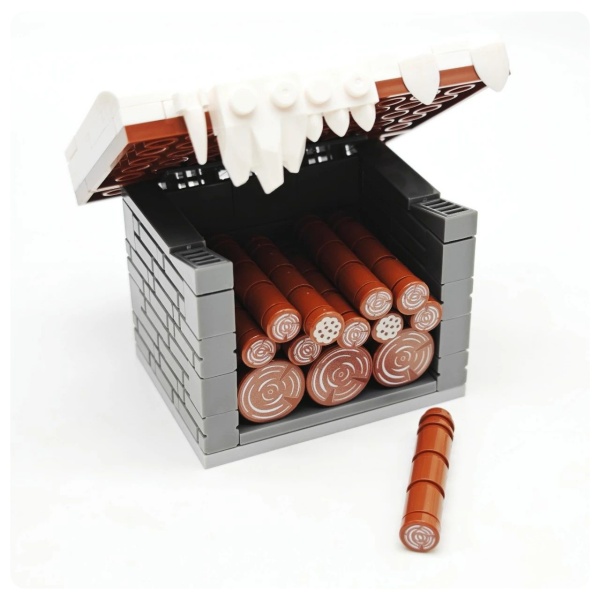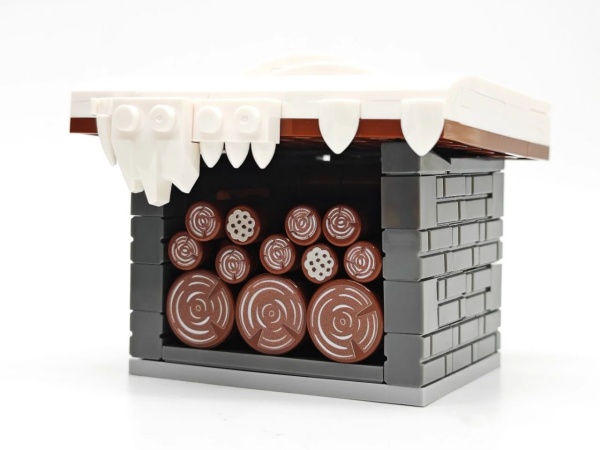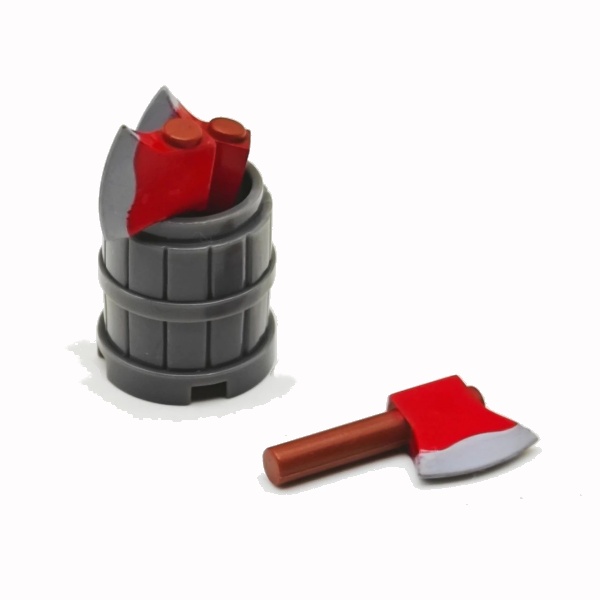 The mini-figure and reindeer are well done, especially the reindeer antlers, which were used in soft vinyl, and feel better than expected. Little reindeer is like waiting for Santa Claus to deliver gifts to thousands of homes together.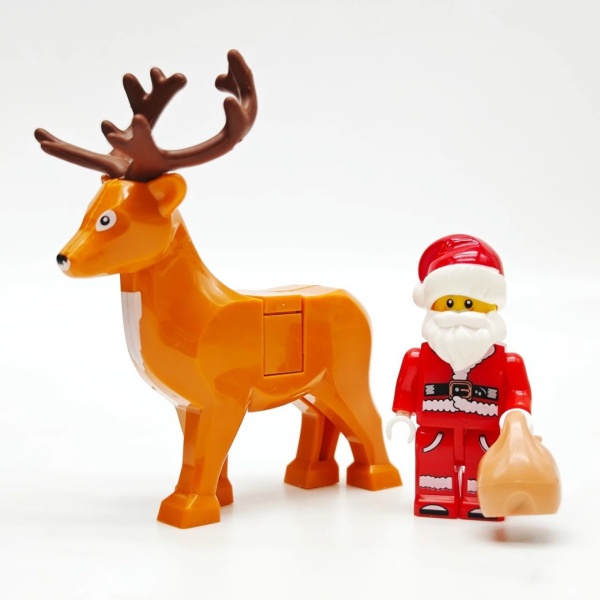 The whole house is covered with snow. The front door could not be fully opened because of the snow. The windows were packed with snow and there was a white owl standing there.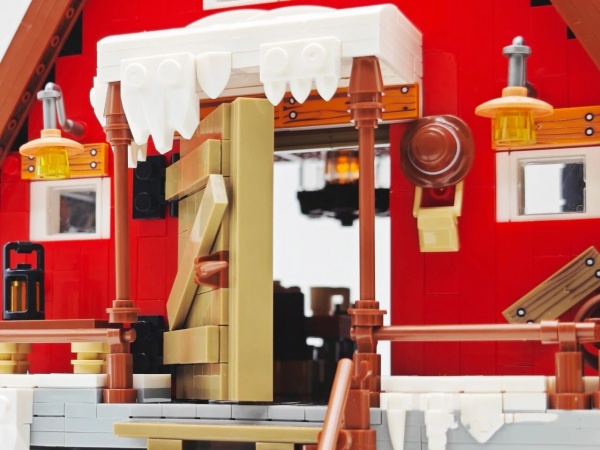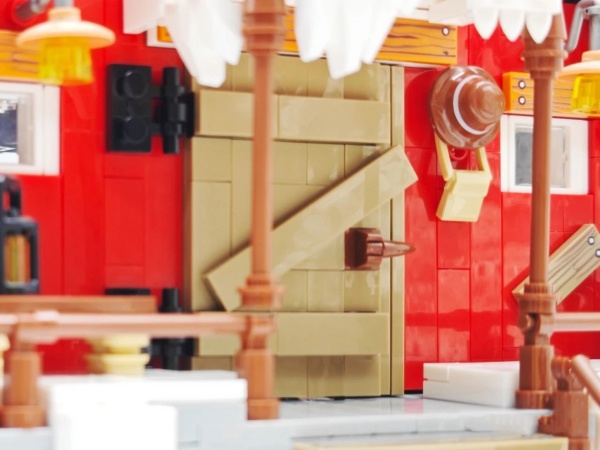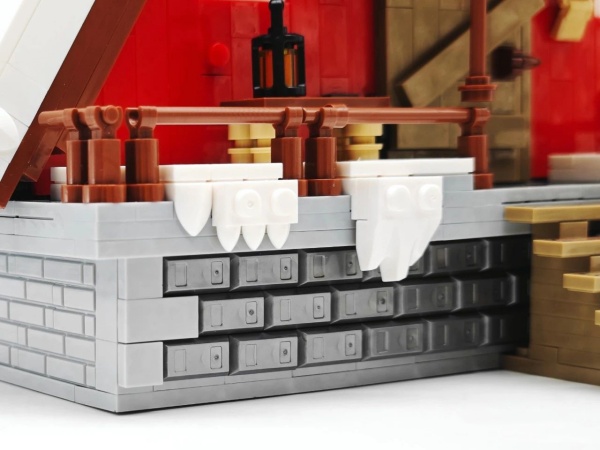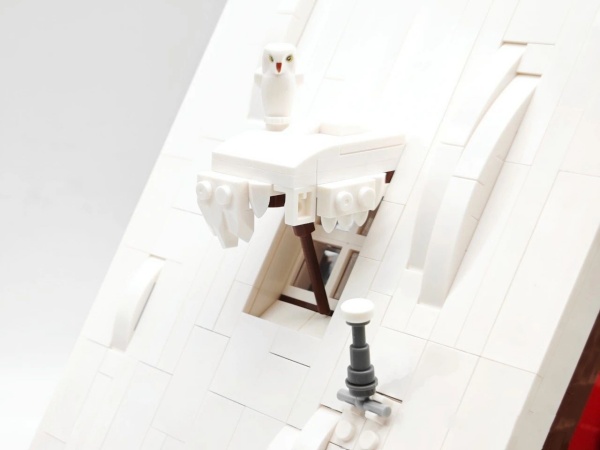 Open the wooden door and walk into the warm Christmas cottage. The interior of the house is also very rich. The furniture is wooden and the walls are gentle and sturdy. The table is set with glasses of water and a guitar and saxophone next to it. There's a chandelier on the roof. It's a nice. The family gathers around the fire to tell stories from long ago or sing a Christmas carol and spend a wonderful Christmas Eve together.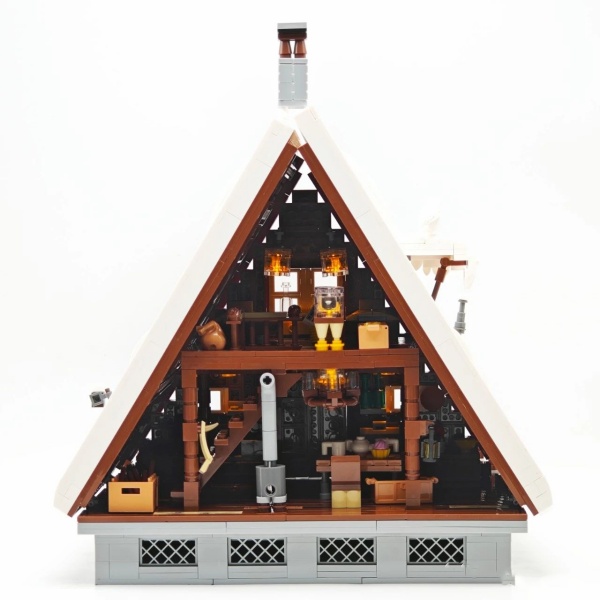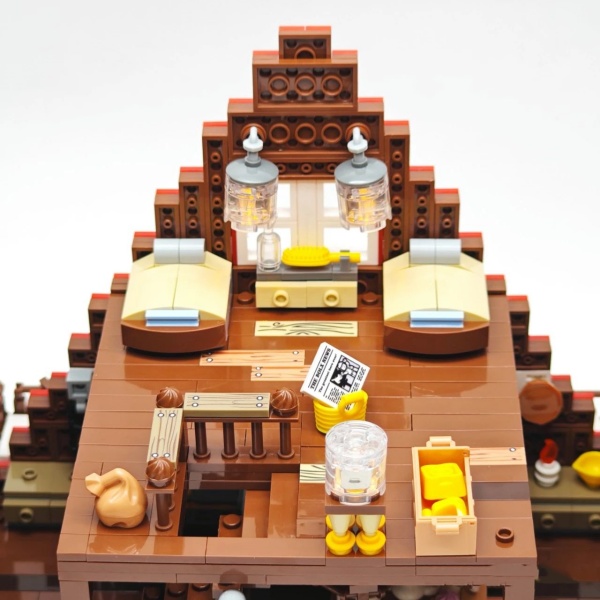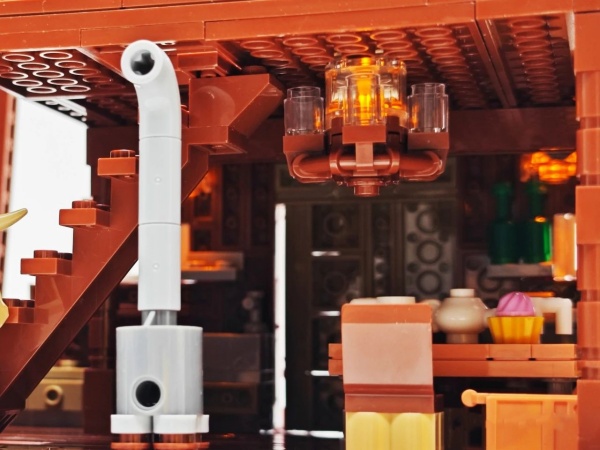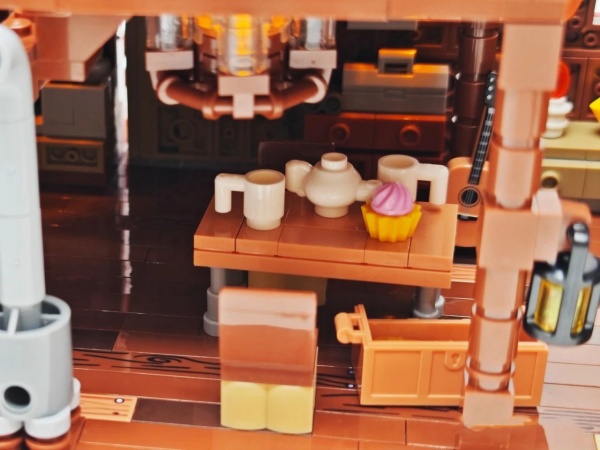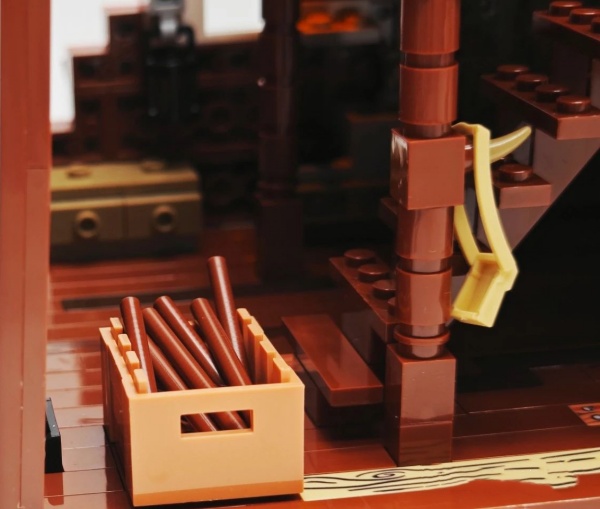 Turning on the lights in the cottage at nightfall and the warm yellow light filtering through the windows means that Christmas dinner has begun!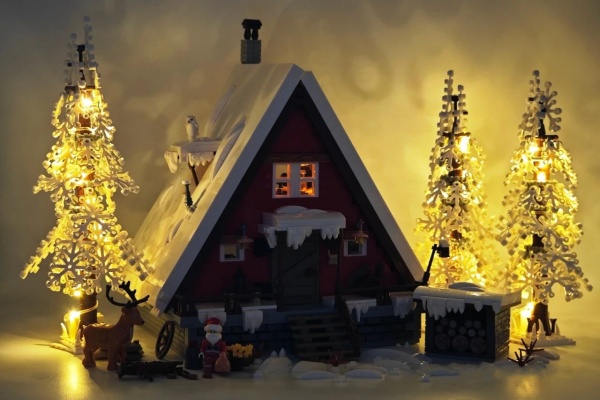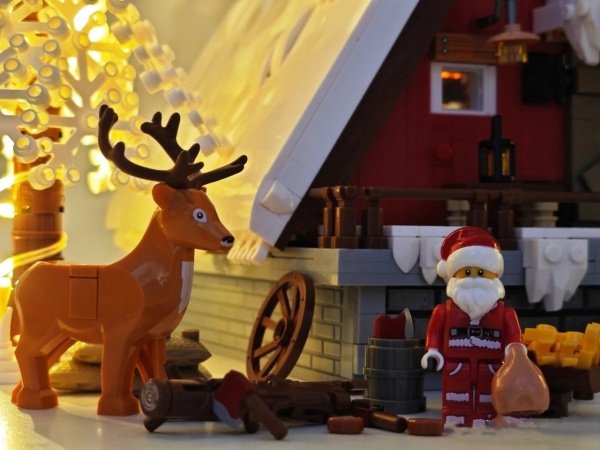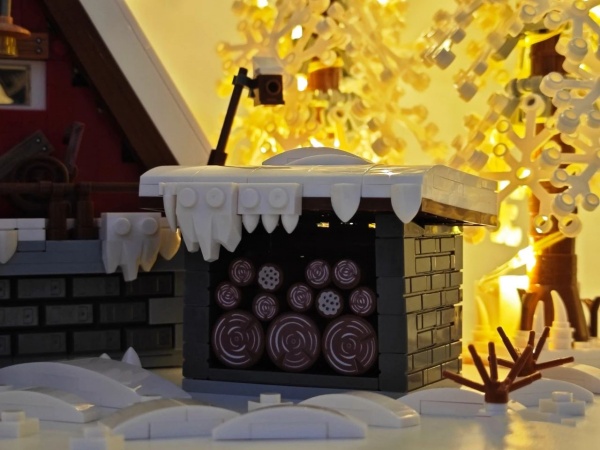 If you are interested in this 89141Santa's House, please click here to take it home!